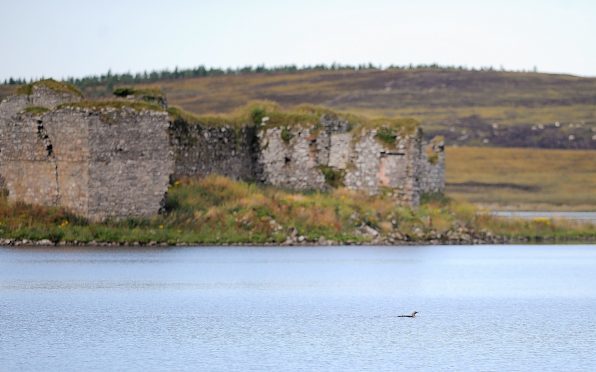 A windfarm developer has six weeks to put a shovel in the ground at the site of a proposed scheme or miss a chance to build it.
Highland councillors gave the ultimatum yesterday despite planning officers recommending that more time be allowed for Infinergy to begin work on the controversial Tom nan Clach project on Dava Moor, between Nairn and Grantown.
The south area planning committee backed a motion from Nairn councillor Michael Green – 14-2 – to block an extension to planning consent already granted.
Councillors recently rejected a bid by the developers to reduce the number of turbines from 17 to 13 but with taller towers. Consent for starting work on 17 turbines expires in a month's time.
Infinergy managing director Esbjorn Wilmar was disappointed with the latest decision.
Speaking after the debate, he said: "We're committed to ensure the windfarm will be operational by 2018 and are working closely with all involved parties in order to achieve that aim."
Pat Wells of Strathdearn Against Windfarm Developments spoke of her relief and challenged Liberal Democrat Inverness councillor Thomas Prag's assertion that refusing the extension would only trigger a potentially costly appeal.
She said: "That argument flies in the face of democracy. Councillors should not be under duress to approve developments just because the planning system is wholly biased in favour of developers."
It was the third time councillors had rejected Tom nan Clach applications.
Mrs Wells described it as "another battle in the war against this truly awful industrial development."
The scheme – proposed for a popular tourist route – has spawned some of the most vociferous of windfarm objections.
Campaigners argue that Dava is "special, wild country steeped in history" including the remains of 13th century Lochindorb Castle, the former stronghold of the infamous Wolf of Badenoch.
Speaking afterwards, councillor Green said: "It's a question of visual impact. It's a very special area and I don't think it's suitable for windfarm development."
Infinergy, in partnership with Cawdor Estates, argues that the windfarm would complement a hydroelectric scheme being installed on a tributary of the River Findhorn and "be a major boost to the estate's commitment to the production of green energy."
It claims the turbines would power up to 21,800 homes and reap a community benefit amounting to £4.9million over the scheme's 25-year lifetime.