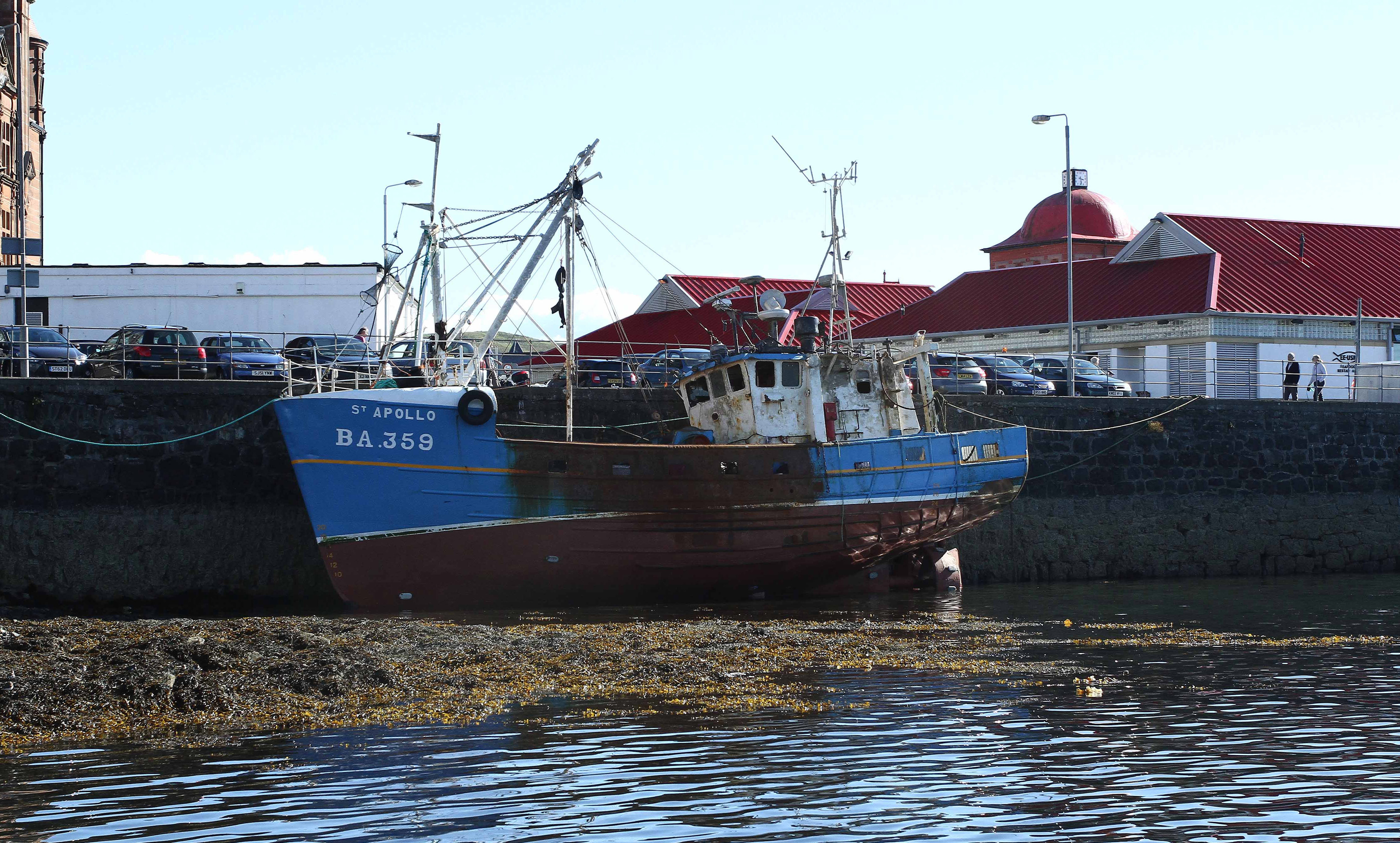 A skipper has been told to improve watch keeping practices after a scallop dredger grounded when it suddenly changed course while on autopilot.
The report on the investigation into the grounding, which saw the skipper and crew being forced to abandon ship, has been published by the Marine Accident Investigation Branch (MAIB) today.
It makes recommendations for the skipper aimed at improving watch keeping practices and enhancing the safety on any vessel he may own in the future.
The incident took place at around 3.37am on August 24 last year at the eastern entrance to the Sound of Mull, as the vessel traveled from Oban to fishing grounds between the isle of Coll and Mull.
When the vessel suddenly turned unexpectedly, the wheelhouse watch keeper reduced the engine speed and alerted the skipper who was asleep in his bunk. However, the boat grounded before the skipper had a chance to reach the wheelhouse.
St Apollo was not damaged when it grounded on the rocky shelf of Eilean Rubha an Ridire, a small island. But after initial attempts by the skipper to refloat it failed, it listed on the falling tide.
Its skipper and four crew abandoned into a life raft and were recovered by Oban Lifeboat. The fishing boat eventually came to rest on its side in 16ft of water and was declared to be not economically repairable.
The report said: "St Apollo had been entering the Sound of Mull from the south-east on an autopilot controlled heading when, it is reported, the vessel unexpectedly altered towards the north. The wheelhouse watchkeeper immediately alerted the skipper, but the vessel grounded before he arrived on the bridge.
"During the investigation, the cause of the unexpected alteration of course could not be determined. In addition, the absence of comprehensive positional records prevented an accurate reconstruction of St Apollo's movements. However, it was apparent that the wheelhouse watchkeeper was unable to effectively deal with the change in circumstances so close to navigational dangers.
"A recommendation has been made to the owner of St Apollo aimed at improving watch keeping practices and enhancing the safety on any vessel he may own in the future."
The investigators also found that: "The crew's actions following St Apollo's grounding were well considered and timely."