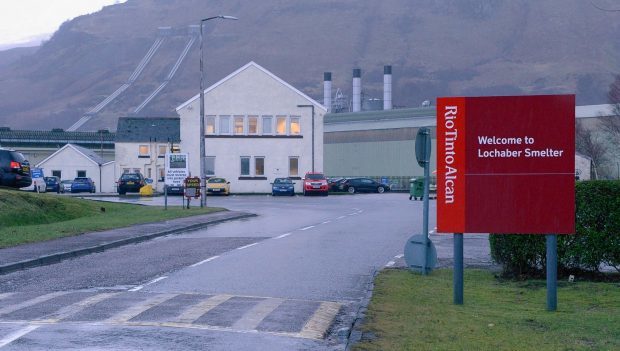 The leader of Highland Council has revealed that she believes a community buy-out of the Rio Tinto estate to be "part of the solution" for the Lochaber Smelter.
Independent Councillor Margaret Davidson has pledged her support for East Lochaber and Laggan Community Trust's plans to buy the 125,000-acre estate.
She said: "Good luck to them. It's very ambitious, but I say 'go for it'."
More than 500 people have signed up to become members of the trust, which has stressed that it does not intend to bid for the smelter and the main hydro power stations.
Instead, it is keen to work with partners with that aim to save the 150 Rio Tinto jobs in Fort William and many more in the supply chain.
Mrs Davidson said: "The biggest concern for us as a council is to keep the jobs there.
"However, at the same time, we've got the prospect of a community buy-out of the land, which is important for the operation of the smelter in so far as it's got the headwaters for the hydro, but it's also a huge opportunity for Lochaber.
"My experience has been that they have all been successes – some more so than others – but they have all managed to buy areas of land from which the community was not getting much benefit.
"And I suspect the community buyout will be part of the solution for Rio Tinto."
She added that the Rio Tinto Estate was a huge area of land.
Mrs Davidson said: "I should imagine the first minister should be very interested because the Scottish Government has promised one million acres of land in public ownership by 2020 and this is a big one that would help towards the target.
"We're going to need these big buy-outs if we're going to make this target and I think it's time for this to happen, especially on the mainland, and good luck to Lochaber with progressing it."
The Aird and Loch Ness member, who was involved in the community buy-out of more than 2,000 acres of Abriachan Forest in her own ward 18 years ago, has also served on the Scottish Land Fund for two sessions.
She said: "I'm a great believer in community ownership of land and have seen some terrific examples.
"My ward is a huge rural ward and we've had several communities taking control of estates.
"I hope to see a lot more across the Highlands."