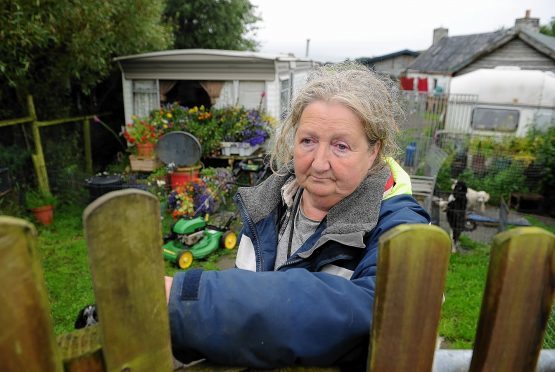 A dog breeder who shares her caravan home with almost 40 pets in her care has been refused a licence in a decision that she claims has left her with no income.
Highland Council's licensing committee has, however, left the doors open for a fresh application in future if essential improvements are made to her business on a croft at remote Blandy near the Sutherland village of Tongue.
Environmental Health Officer (EHO) Chris Ratter's team visited Anne Duncan's property in April and informed her that she needed to apply for a licence.
He told yesterday's committee meeting in Inverness that, according to a vet's report, the accommodation "doesn't allow adequate cleaning and disinfection".
He said a concrete outdoor run was required to service dogs living in caravans or outdoor cages, and that an electrical safety check was advisable. He also cited inadequate record keeping and lack of a vet-approved health plan.
"Hopefully, at some point, we will be able to recommend the grant of a licence," Mr Ratter added.
"It's not beyond doubt that it can actually be made suitable, it's just that it'll take a lot of work and a lot of money."
The Scottish SPCA had objected to her licence application.
Mrs Duncan, a 59-year-old widow, said she would continue to care for rescue dogs but has promised not to breed dogs for sale until she gets a licence.
Speaking to the Press and Journal, Mrs Duncan said: "I accept the points they've made about meeting the criteria for space and hygiene.
"The point of the breeding licence is so I can have maybe four or five litters a year. To do that I'll have to upgrade the facilities and I'm quite happy to comply with that."
On the loss of income, she said: "Of course it will be financially chalenging but life's full of that. In today's climate everybody's facing challenges. It will be probably into spring, that's the timeframe I'm looking at before reapplying for a licence."