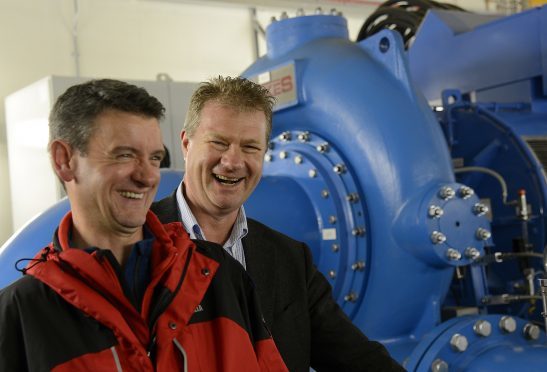 A team of volunteer life-savers in the Highlands, who are presently operating out of a cupboard, are celebrating after a five figure donation means they can finally have a base of their own.
Dedicated members of the Torridon Mountain Rescue Team have been fund-raising in order to build their own headquarters.
But thanks to funding of £50,000 received yesterday at the opening of a new hydro scheme in the area, the team can now "push the start button"  for the construction of the base.
Energy company innogy's latest run-of-river hydro scheme at Grudie was officially launched at a ceremony in Kinlochewe attended by pupils from the local primary school, contractors, members of the community and invited guests.
Hans Bünting, Chief Operating Officer Renewables, innogy SE, said: "We have been developing hydro in Scotland since 2000 and Grudie is our 16th operational scheme.
"We also invest in local community activities and projects and I am delighted that innogy has awarded £50,000 to Torridon Mountain Rescue to enable them to complete the purchase and building of a new base for their team in the village."
The team has also received a great deal of support towards their new base from St John's Scotland, the charity dedicated to saving and enhancing life.
At present, the Torridon team's base is a cupboard at the local youth hostel and members can't wait to have a facility of their own.
Team member, Richard Cockburn, said: "We thank innogy wholeheartedly for providing this donation which is critical for the construction of our new base.
"Without the initial funding and support from St John Scotland, this dream would not have been realised and now this donation will allow us to push the start button."