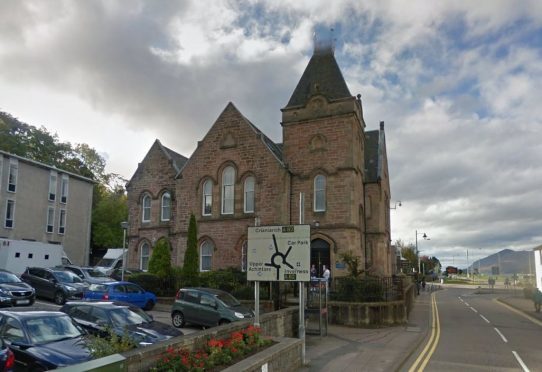 A man who sexually assaulted two women in full view of a public bar in Fort William has been placed on the sex offenders register.
Kamil Borowka, 34, from Fort William, pleaded guilty to the two incidents that took place in Sunny's Sports Bar on August 19.
Borowka pleaded guilty to sexually assaulting a women by rubbing her on the body and buttocks over her clothes, while on bail. And on the same date he admitted he sexually assaulted another women by touching her on her buttocks over her clothing, while on bail.
CCTV evidence, not shown to the court, was said by procurator fiscal Alison Young to show the events of the assaults that happened in the early hours of the morning. She said: "Mr Borowka appears to be under the influence of alcohol.".
Ms Young said: "The incident took place at 1.15am but started at 1.05am. Events from the DVD show that the accused had been drinking heavily.
"There are a number of people about in the bar and the first complainer is standing next to the accused, and I think he bought her a drink. It then shows that he rubbed his hand over her body and bottom."
The women is then said to have turned to her friend to tell her what has happened, Ms Young continued: "He then squeezed the second woman's bottom and she puts the finger up at him.
"It is at that point that Mr Borowka is ejected from the premises."
Defence agent Hamish Melrose said: "I felt that Ms Young's narration of the incident was very fair. I would however reiterate that he was under the influence of alcohol"
After listening to the procurator fiscal and the defence agent at length, Sheriff Gary Aitken said: "I am going to defer sentence so Borowka can come back into court and we have a full understanding of the situation.
He then turned to Borowka and said: "A report will be prepared by the social work department and I advise you to comply fully with what they ask of you.
"You will be subject to the sex offenders register from today's date, the period of which will be decided when you next come to court."
The case will call again on November 6.