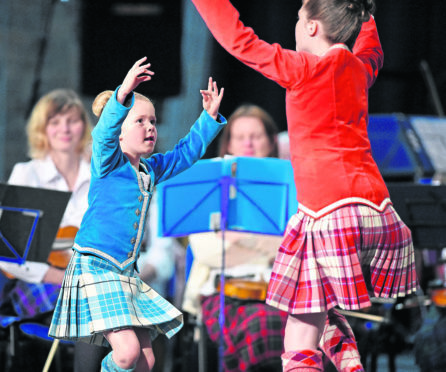 For the first time in at least 70 years, primary school education is being taught in Gaelic on a west coast island.
Island mum Jennifer Johnston said it was thanks to new government legislation that Gaelic is on the curriculum in her daughter's school at Bunessan on the Ross of Mull.
A Gaelic learner herself, Mrs Johnston thinks the language and culture is flourishing in places where it had almost died out.
---
>> Keep up to date with the latest news with The P&J newsletter
---
The mother-of-four said: "I grew up in Bunessan and it wasn't until I was an adult that I was able to take on Gaelic for myself. I studied at Sabhal Mor Ostaig. I feel very strongly that it shouldn't have to be this way.
"I didn't want my children to have to wait until they were grown up. It was under the Education Act that we put pressure on Argyll and Bute Council to provide Gaelic medium education.
"Sadly, due to difficulties in the recruitment of a teacher from abroad, we found it difficult to get someone to come and teach the children.
"But we now have a probationer teacher and she is a great teacher."
Two of her children were competing in Saturday's piping competitions at the Royal National Mod.
Mrs Johnston added: "We feel that Gaelic is in our DNA, and it is part of the arts and culture, and language that allows us to be able to express who we are.
"It is a hugely positive thing to have Gaelic back on the island."
However, due to the time it took to find a teacher, it was only the youngest of the Johnstons' four children, Seren, aged five, who was able to take up the offer.
The youngster said she liked getting Gaelic lessons because it meant she could speak to her mum in a "secret language."
Iain MacFadyen, who was adjudicating the piping competitions on Saturday, said: "It is strange because my mother, Effie was brought up in Ardtun, a few miles from where this family lives now.
"She moved away from the area in the 1920 – when my mum married a Gaelic speaker from Tiree.
"In Govan, they lived a very Highland lifestyle with ceilidhs and so on, and they spoke Gaelic to each other. She would be delighted the language is returning to Bunessan.
"It must be at least 70 or 80 years since the school heard Gaelic.
"I was never taught the language, as it was not available to me – it is a great thing that it is back and being taught on the island."
Under the Education Scotland Act 2016, legislation was introduced that gives parents the right to request an assessment for the need for Gaelic medium primary education from the local authority.