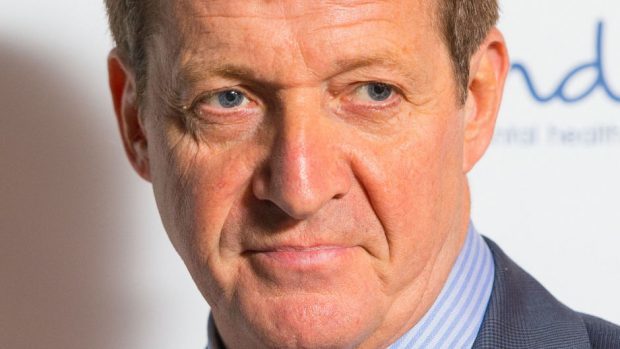 Mental health, alcohol and a much-missed parliamentarian will be the subject of a lecture given in memory of a Highland MP tonight.
Former Labour spin doctor Alastair Campbell will talk about his friendship with Charles Kennedy in the late Liberal leader's home town of Fort William.
Speaking to the Press and Journal ahead of the annual Charles Kennedy Memorial Lecture, Mr Campbell said: "I am going to be talking about Charles and Mental health and addiction.
"I have been reflecting on Charles and how much he is missed in politics at the moment. Charles would be playing a huge part in the debate, and offering proper debate and a reasonable voice in something like this.
"Charles is an  essential voice missing from today's debate on Brexit."
Turning to the Brexit plan, Mr Campbell said: "There is a strong and growing stronger voice across the political parties that the people need a vote about an arrangement that has never been put to them.
"We held a debate in London the other night, and Ian Blackford [SNP leader in Westminster] got a standing ovation.
"The Brexit plan that has been put before the cabinet offers none of the money, the influence or the benefit of the single market.
"For what? This isn't a good deal for anyone. We are being offered a choice between the devil and the deep blue sea. I don't think there is anyway out of the union now that doesn't do massive damage. I don't think, even the hardest Brexiteer wants that. Time for a people's vote to decide what to do.
"There is one thing I will say about Teresa May, when you ask her to say if the deal on the table is good for the UK, she doesn't answer. I will give her that. She is not lying to the people. She knows, as does everybody else, this is not a good deal. At least a no deal would be on our terms.
" I just can not see by anyone's calculations that she will get this through the parliament anyway."
Mr Campbell will give the Charles Kennedy Memorial Lecture, one of the highlights of Lochaber Ideas Week tonight at The Moorings Hotel at 7pm.