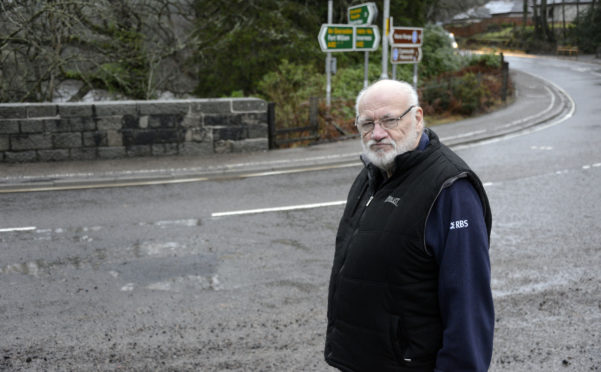 A pothole on a north road that has been patched more than 20 times may soon be repaired permanently, as tests by BEAR are announced.
A community councillor in Spean Bridge said he has had his photograph taken with particular pot hole on the A82 so often, he might even miss it when it eventually goes.
But it is no laughing matter for anyone who hits the pothole – one road user said he tries to avoid going anywhere near it.
Brian Gault, who has recently moved to the Lochaber village, said he was relieved when he realised he hadn't hit a deer on the road, but he had hit the pot hole.
"I have no idea why more accidents haven't happened by that pothole. It is so big, I think you could end up down under.
"I have phoned to complain about it on a number of occasions and I have seen it filled a few times now."
---
---
Community council chairman John Fotheringham said he thought it may have been repacked more than 20 times.
He said: " I have had my photograph taken with it so often I will still be looking for it when it has gone.
"The problem is the pothole is on the edge of the bridge and it was probably damaged by turbines going up into the hillside. The contractors, SSE, have told us that they would be willing to repair the damage permanently.
"The problem is that the pothole is being fixed, but as soon as the cold weather comes along, or a heavy vehicle hits it the wrong way it loosens the filling and very quickly it becomes a pothole again. There is only so often you can put in a temporary fix."
A spokesperson for BEAR Scotland said: "Plans are in place to carry out trial holes on the carriageway in the area around the A82 and A86 junction in Spean Bridge in the coming weeks to determine the underlying cause of the road defects in the area.
"Once investigations are complete engineers will look to design a solution to permanently repair the road."