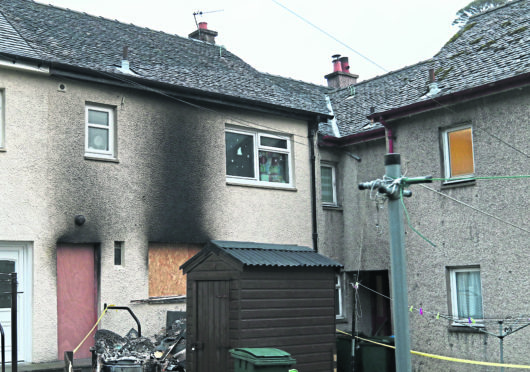 A young family whose home was devastated by fire less than a week before Christmas have been inundated with cash, gifts and offers of help.
Julie, Iain and three-year-old Rhys Muir will spend the foreseeable future in a hotel after a blaze devastated their Oban home – and ruined Rhys's presents.
Mrs Muir and Rhys were forced to abandon the house after their toaster went on fire on Thursday.
And now, a fundraising page on social media, set up to support the family from Laggan Road in Dunollie, has raised £11, 150 in less than 48 hours, with hundreds more offers of support made to the couple.
Last night, Mrs Muir said: "I am completely overwhelmed by all the support we have received. It makes me so glad to live in a small community where people care about one another.
---
>> Keep up to date with the latest news with The P&J newsletter
---
"I am still in shock. I am staying strong for my son, Rhys. He doesn't know what has happened, and hopefully he will never remember it. It has been a truly terrible time. It was very frightening.
Julie explained how the fire started: "On Thursday teatime I was making toast for my son. I went out of the room for a minute, and when I came back in the toaster went on fire.
"I tried to put out the fire by throwing water on it – but that just spread it further. It all happened very quickly, there was no time I had to get Rhys and get out the house.
"I ran out onto the street, I did not know what to do, my neighbour phoned 999. The whole place went up in seconds.
"We have lost everything; clothes, furniture and all of my son's Christmas presents."
Mrs Muir, whose husband is a supervisor in the town's Farmfoods store, continued: "We have had an awful year – I was made redundant in May from a job I absolutely loved with a nursery, I was then made redundant from my other job in October, somebody crashed into my car, when we were on a holiday my son ended up in hospital, so this is the end to a terrible year.
"The night before this happened there was a fire in my brother's house in Machrihanish."
The badly-damaged home is uninhabitable, and the couple can not go back to the house. Their insurance company is paying for a room in a hotel until the house is brought back into use.
"We are very lucky to live in a town where people care about each other. The fundraiser was the idea of our friend – and we are so, so humbled by it. I don't know how to thank everyone.
Julie, who now works as a waitress, continued: "People have also been putting cards with cash through the door of my mum's house."
The fundraising was started by Peter MacMillan who also lives in Dunollie, he said: "Thank you every single person who has taken the time to donate.
"The amount raised has rocketed passed the initial target and the community support from our wee town has been truly overwhelming, especially at this time of year when everyone is feeling the financial strain."
Scottish Fire and Rescue, confirmed it attended a fire shortly after 5.30pm on Thursday and remained at the property for more than five hours.
A spokesman for Scottish Fire and Rescue said: "People with concerns about fire risks in their home should contact their nearest fire station and ask for a Home Fire Safety Visit. We check existing alarms and fit alarms for free.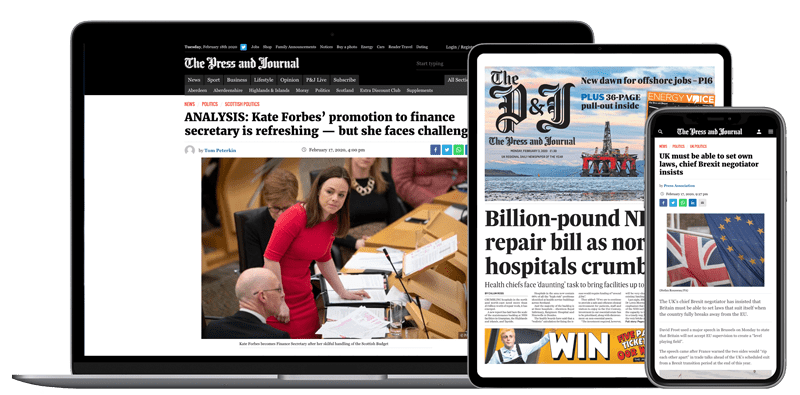 Help support quality local journalism … become a digital subscriber to The Press and Journal
For as little as £5.99 a month you can access all of our content, including Premium articles.
Subscribe