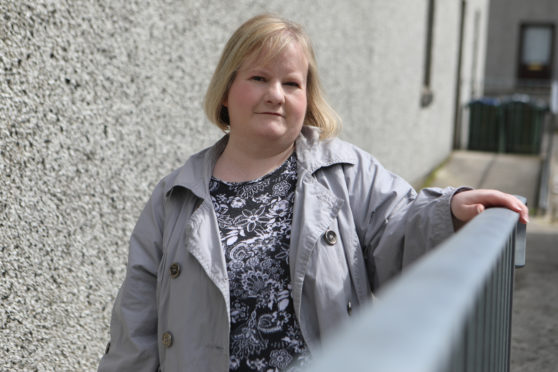 An Orkney woman has been overwhelmed by the popularity of a support group she established for people with a rare form of dwarfism.
Kim Taylor, 40, has lived with Russell Silver Syndrome since birth but was not diagnosed until she was four.
The condition, which causes growth deficiencies amongst sufferers, is believed to affect one in every 50,000 people at birth.
Her support group, Teens and Adults with Russell Silver Syndrome, is understood to be the only one of its kind in the world and offers members the chance to connect and discuss anything "from dating to driving".
Ms Taylor said the fact that membership has now neared 300 people has "blown her mind".
She said: "I created the group way back in January 2011 and it has slowly built since then.
"I never thought it would be a huge support group with thousands of members as the condition is limited to quite a small number, but I certainly never thought it would get towards 300.
"It has totally blown my mind.
"We now have 293 members who all live with the disorder and the idea of the group is to give people with Russell Silver Syndrome that place to chat about life.
"It is really a support network for people with the same condition to ask questions and find out about different aspects of life, from dating to driving, and just how to live independently really."
Common characteristics of the disorder are undergrowth of one side of the body or limbs, unequal asymmetric growth, abnormalities with the head including size and shape, and a lack of appetite in infants.
Ms Taylor added: "A lot of people who have joined the group have done so because they don't know anyone else like them.
"They know with the group I set up that there are not going to be parents peeking in and it is not medically run, so they feel it is a safe, free and confidential environment.
"Living in Orkney I never thought there would be so many people out there in the world who also suffer from Russell Silver Syndrome."
Plans are being put in place for members to come together to meet in person, with the gathering expected to take place in September in England.
Ms Taylor's group has been praised by the Child Growth Foundation, which offers assistance to youngsters with a range of rare growth conditions.
The charity's Jenny Child said: "We work very closely with Kim and she is doing very well with the group.
"It can be extremely scary when a child is diagnosed with Russell Silver Syndrome, so both our organisation and Kim's group are there to provide support and advice to both parents and children."