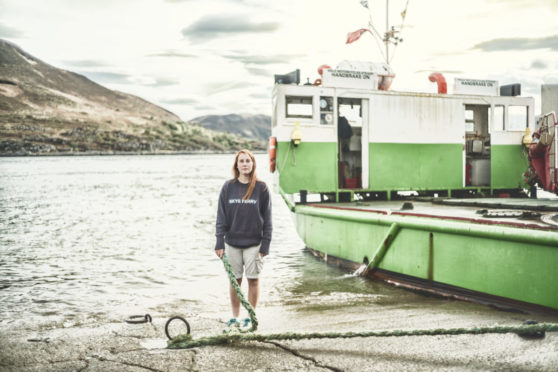 A community interest company from the Highlands and islands are trying to raise £10,000 for the last sea-going manually operated turntable ferry in the world.
The MV Glenachulish, built in 1969 built for a service between Ballahullish and Onich, before being moved to Glenelg, Lochalsh in the early 1980s – needs some repairs for her to continue to sail on the Kylerhea narrows to Skye.
Development manager Jo Crawford, development manager for the Glenelg Skye Ferry said: "The fundraising is going well, yesterday saw us reach the £1000 mark. People have been so generous and we have had many offers of help."
She continued: "This year, the MV Glenachulish turns 50 years old.
"The ferry has been in the ownership of the Isle of Skye Ferry Community Interest Company since 2007 and the Glenachulish Preservation Trust was set up to raise funds to preserve this unique piece of Scottish maritime history.
"More than £200,000 has been raised to bring the boat to her current condition. The original Kelvin T6 engine requires some tender loving care,  and the charity are asking for  donations for this vital work to be carried out."
On the group's fundraising page, Donnchadh MacGuaire Said: "Good luck, as a Ballachulish man, long gone from there sadly, I have very fond memories of the ferry, and used it once going to Skye.
"Wonderful ship and an amazing crossing."
While Lisa Martin added: "The ferry is a wonderful asset, not just to the community but to Scotland. Best of luck with the fundraiser."
Claire Winchester said: "As the first wheelchair passenger to travel on the ferry we send our donation with great pleasure."
The fundraising page can be found at www.justgiving.com/crowdfunding/skyeferry