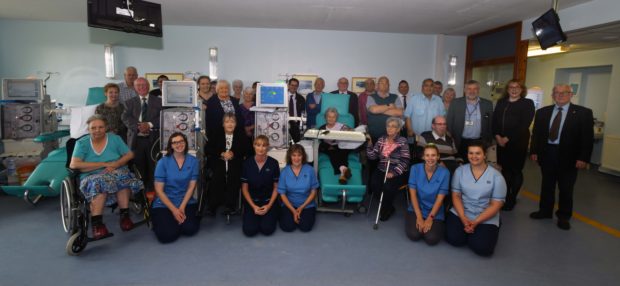 More than a dozen dialysis patients in the Western Isles are benefiting from a cash boost that has seen an overhaul of the way their treatment is delivered.
A special event was held at the renal unit of the Western Isles Hospital in Stornoway to recognise two generous donations.
They were made by the Western Isles Kidney Patient Association (WIKPA) and the Western Isles Kidney Machine Trust.
The groups have clubbed together to bring in the dialysis stations to the town's hospital – with WIKPA funding its second station in recent years.
The donation from the Kidney Machine Trust is the third of its kind to the hospital, following recent contributions back in 2008 and 2011.
The donations now mean that the renal unit now has seven stations in use – with two spares should any problems incur.
It comes on the back of a considerable investment of more than £100,000 by the health authority to replace all seven of its machines to the benefit of its 13 regular users.
The machines will also be available for visitors to the area should their medical needs require satisfying whilst visiting the Western Isles.
WIKPA chairman Angus Macleod said: "It is due entirely to the generosity of the people, the companies of the Western Isles and the enthusiasm of the members of the WIKPA that we are able to donate this second dialysis station to the renal unit."
Trustees of the Kidney Machine Trust Ian Maciver added: "The Trust has been involved with the Health Board for some years, having made contributions to the dialysis unit in Western Isles Hospital previously.
"It is understood that this will be a big improvement on the older machines and that Western Isles patients with kidney problems will benefit considerably as a result."
The machines have been well received by NHS Western Isles, with chief executive Gordon Jamieson thanking the group for their vital contribution to ensure top quality healthcare can be accessed in the islands.
He added: "Since it opened in March 2007, the renal unit has made a dramatic improvement to the service that NHS Western Isles provides to local patients requiring renal dialysis, bringing an end to the previous arrangement where local patients had to travel to the mainland for treatment."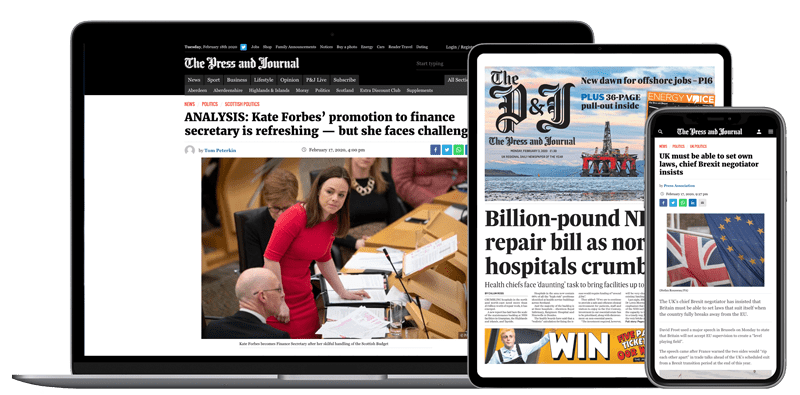 Help support quality local journalism … become a digital subscriber to The Press and Journal
For as little as £5.99 a month you can access all of our content, including Premium articles.
Subscribe