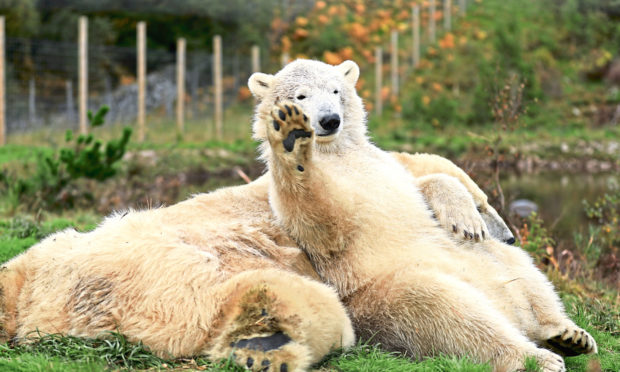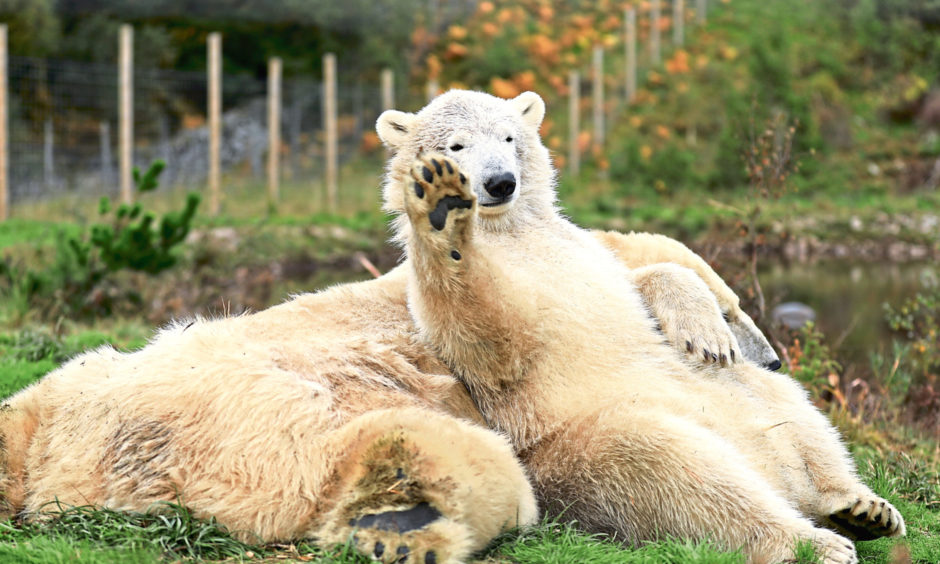 The first polar bear cub born in the UK this century could be sent from Scotland to a new home overseas.
Hamish made history when he was born at the Highland Wildlife Park in December 2017.
For more than two years, the cub has delighted visitors to the attraction with his antics.
But he is now approaching the age at which he would naturally separate from his mother in the wild.
As part of a European breeding programme for the species, a search has now begun to find him a new home.
Vicky Larkin, the Highland Wildlife Park's head carnivore keeper, said: "Cubs would normally leave their mums at between two and three years old.
"Hamish is still suckling from his mum, which means their bond is still very strong, but they are spending more time apart than they used to.
"We've been in touch with the European Endangered Species Programme (EEP) and we are waiting on details from the coordinator as to where he should go and when.
"We are just waiting for the studbook keeper to find somewhere."
Hamish is already slightly bigger than his mother, Victoria, and weighed in at 280kg at the last check.
He won't, however, be fully grown for another three years, and won't be sexually mature until around seven years old.
Hamish is expected to play his part in the conservation effort for polar bears, but could be found a male companion first.
Ms Larkin said: "He may go and join a group of boys somewhere, so he could end up living with another male for a while, or a female companion until he's old enough to breed."
The Highland Wildlife Park does have another enclosure, which is home to two males, Walker and Arktos, who is Hamish's father.
Keepers would not introduce Hamish as it could compromise the resident pair's relationship, and the amount of space they have.
However, Arktos could breed with 23-year-old Victoria again in the future, it was revealed.
When young polar bears disperse in the wild, their mothers often go on to breed again the following season.
Ms Larkin added: "Whoever's managing the breeding programme will decide whether we breed from Victoria or not.
"If we do, it would make sense for it to be Arktos because they're a good pairing, they've bred before and know each other.
"From a stress point of view it would also be easier to move the male up there instead of bringing in a new male."