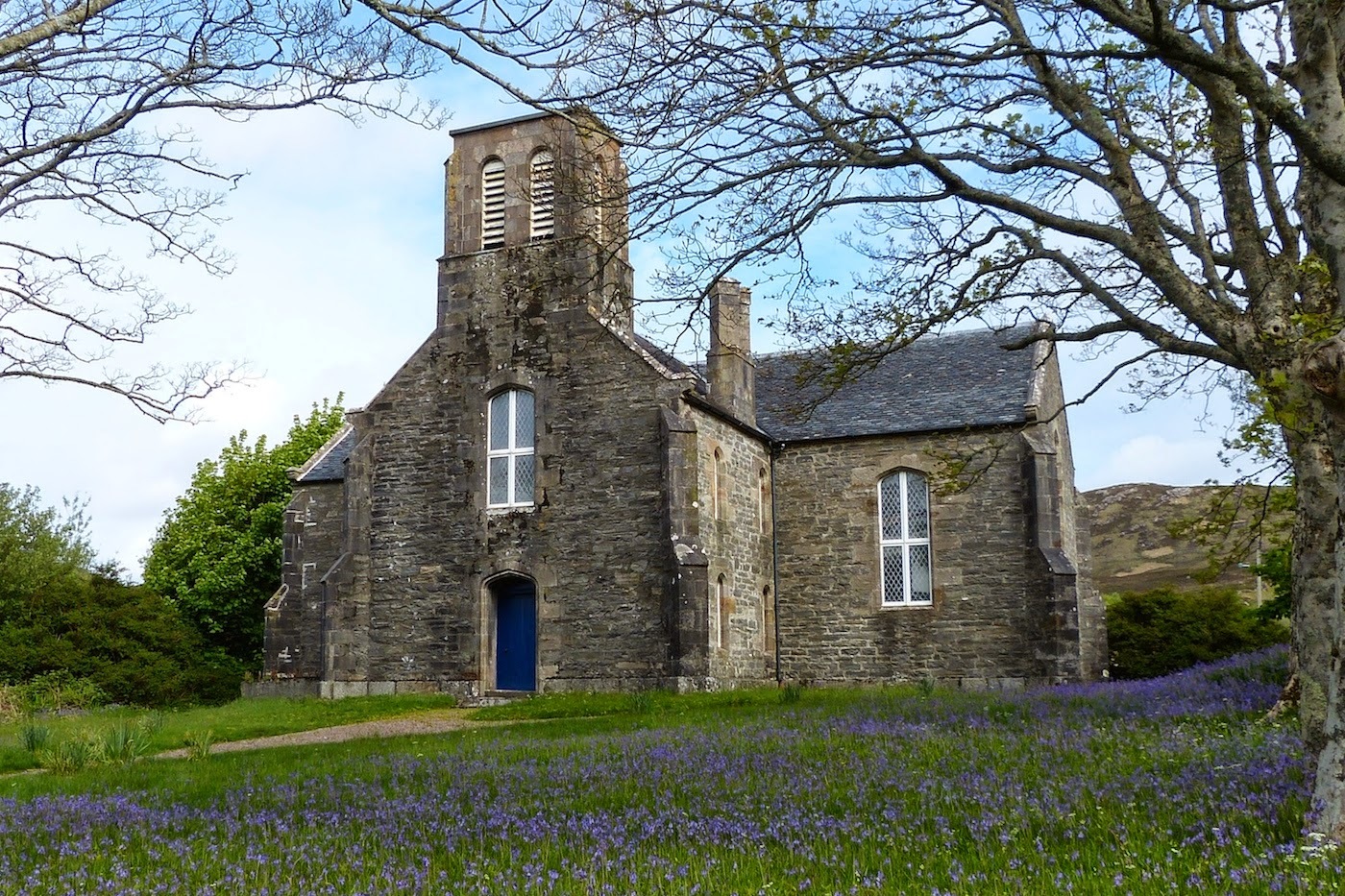 A small congregation of elderly churchgoers on a remote west Highland peninsula faces the daunting task of raising £100,000 to carry out extensive repairs to their church.
The ancient stonework of Ardnamurchan Parish Church at Kilchoan, is in urgent need of re-pointing and wooden louvres and flooring in the tower need to be replaced.
And these are just some of the restoration works needed at the Church of Scotland property that was built in 1831.
Session clerk Bridget Cameron explained that they had already carried out £15,000 worth of work, which involved stabilising and re-pointing the west wing.
They are now waiting for an estimate for re-pointing the tower and the south wall and the woodwork needed in the tower, but the total cost of the project is expected to be around £100,000.
Mrs Cameron said: "The problem is that the church is built of hard sandstone with lime mortar and the mortar disintegrates.
"We've done the west wall first because that was the worst and the south wall needs doing next.
"It all needs doing and, when we've finished on the outside, we need to start on the inside, but we can only do a bit at a time because of having to raise the money.
"We have about 18 to 20 people who attend regularly and we're mainly elderly, but we benefit from the holidaymakers during the summer, some of whom come back year after year."
As part of the fundraising effort, volunteers are serving tea or coffee with scones in the church on Wednesday afternoons between 2pm and 4pm during the months of June, July and August.
Mrs Cameron said the first afternoon tea event, held this week, raised £100 for the restoration fund.
She said: "We're hoping they will be popular with the holidaymakers, who are around at this time of year."
"We're also holding a ceilidh at Kilchoan Community Centre on July 30 and we've got a few more things planned for the summertime while the visitors are here."