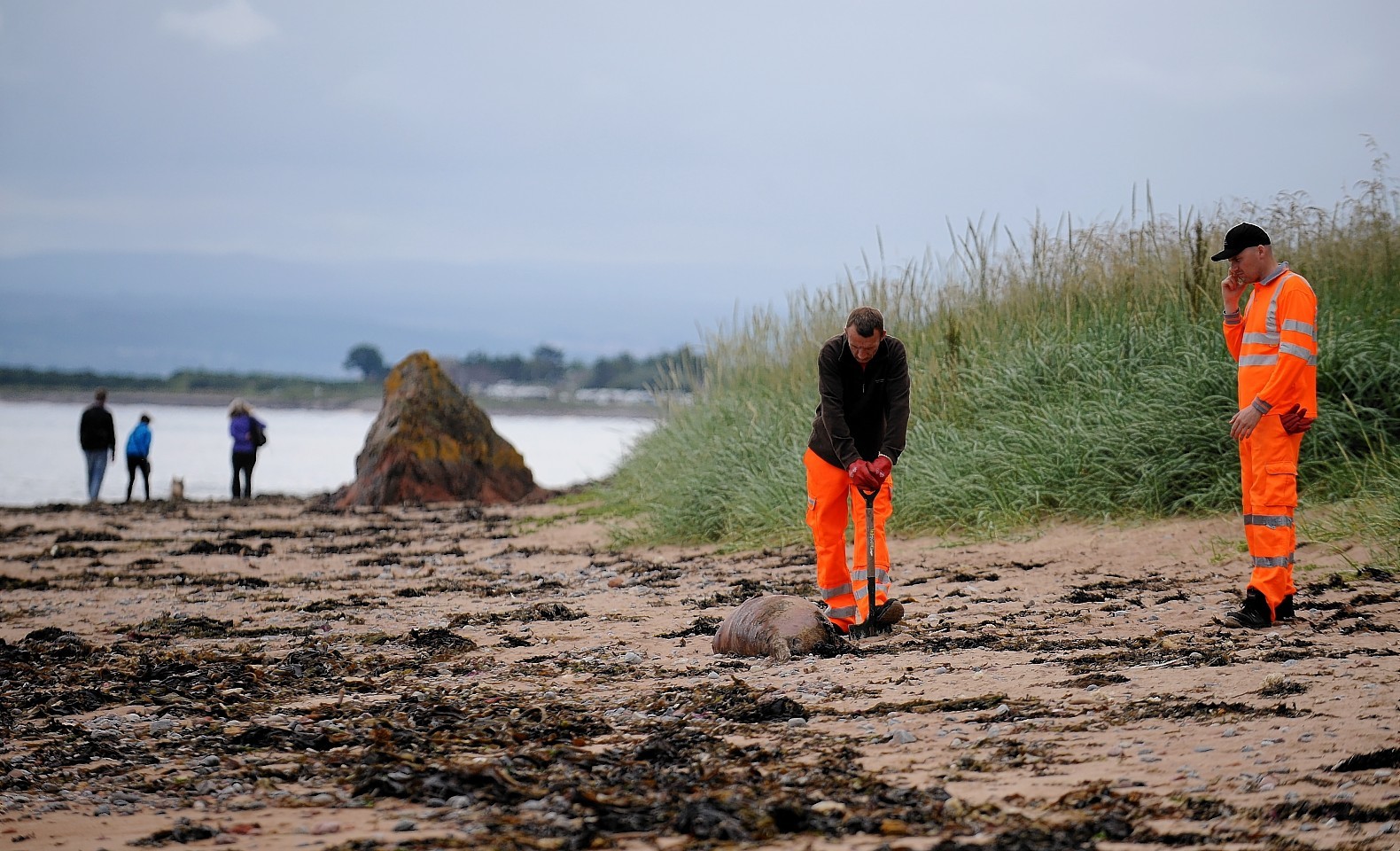 A number of dead seals have been found on a Black Isle beach in the past few days.
Up to four of the mammals, some headless, were yesterday said to have been spotted at various spots along the beach at Rosemarkie a favourite spot for local families and tourists.
Two Highland Council's cleansing department workmen came to the beach yesterday to remove two of the carcasses with a wheelie bin and spades, but after seeing the size of the dead seals, they said a mechanical digger would be needed to remove them.
One local woman, who did not wish to be named, suggested the seals had been deliberately shot or otherwise killed, their heads removed.
The woman, who contacted the P&J to tell of the grisly finds, also thought salmon fishers might be to blame.
Dr Andrew Brown, pathologist for the Scottish Marine Animal Stranding Scheme in Inverness, studied photographs of the two mammals and said that the bodies were either at sea or lying on the beach for weeks. He said this is because the skin showed excessive damage caused by sunlight and salt air as well as from scavengers.
Mr Brown added: "I think it is just a coincidence that both animals have turned up at the same time. There is no evidence that these animals have been shot.
"The big problem for us is that a lot of people usually only report dead seals when they have to get them off their own patch. We are asking people to report them to the scheme straight away so we can determine the causes of death quicker."
Dougie Campbell, Scottish SPCA Senior Inspector, said: "As far as we are aware, there is nothing to suggest the seals have died under suspicious circumstances."
Yesterday a female dog walker, who also did not wish to be named, said: "I saw one of the dead seals along there. If a fisherman has shot them you can't blame them because those seals are always coming and taking their salmon."
The Conservation of Seals Act 1970 gives the right for someone to kill a seal where it is done to prevent it from causing damage to a fishing net or fishing tackle in that person's possession, provided that the seal is in the vicinity at the time.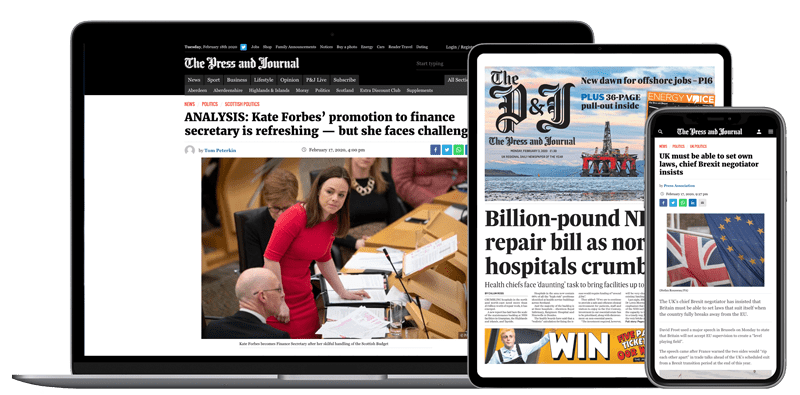 Help support quality local journalism … become a digital subscriber to The Press and Journal
For as little as £5.99 a month you can access all of our content, including Premium articles.
Subscribe