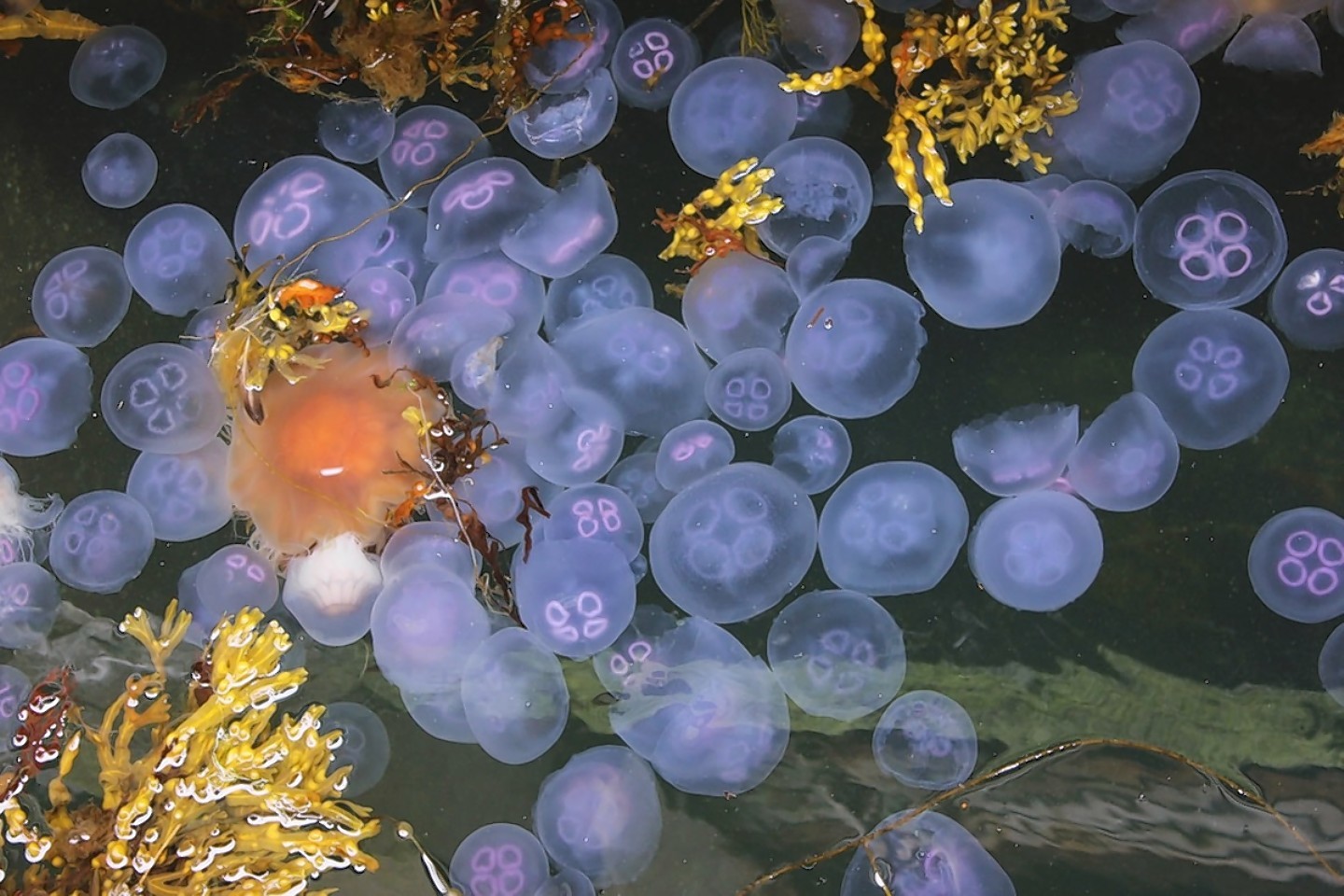 Concerns have been raised by anglers in the West Highlands that a huge influx of jellyfish could pose a threat to their health and their hobby.
Sprawling shoals have been seen at Ullapool Harbour and Loch Broom, in the sea, near the coast, and washing ashore on the beach.
Mystery surrounds why there are so many of the slippery creatures, with local people struggling to recall a previous invasion on such a scale.
Among the varieties being spotted are red lion's mane jellyfish that can cause swimmers and fishermen problems if touched.
Other less harmful species, such as the blue ringed moon, and the barrel – the largest in UK waters – have been plentiful.
Local people are monitoring the situation, including Noel Hawkins of Summer Queen Cruises, Ullapool.
He said: "Concerns that the jellyfish may be impacting fish numbers in the area have been expressed by anglers and professional fishermen.
"They are not seeing the expected annual mackerel shoals and speculation is rife as to why – climate change, a mild winter, or the absence of predators.
"It could also be a process, commonly known as jellification, where they have reached such levels that other species have been displaced.
"There are also worries that people could be stung by the red lion's mane jellyfish, posing a problem for anglers.
"The organisers and participants of an angling competition, due to take place on Saturday at Ullapool, are hoping that it will not be affected adversely."
A spokesman for the Marine Conservation Society (MSC) said last night: "It is no possible to say with certainty why there is such a big bloom of jellyfish around the coast right now.
"The bulk of reports are of moon jellyfish Aurelia aurita, and this species does have a tendency to bloom in large numbers when sea temperature and sunlight levels rise.
"Currents and winds may also cause them to collect in one place. This species is largely harmless, but as massive blooms they can cause problems locally."
Members of the public are urged to report sightings of jellyfish to MSC so they can get a fuller picture of when and where the blooms happen – visit www.mcsuk.org for details.