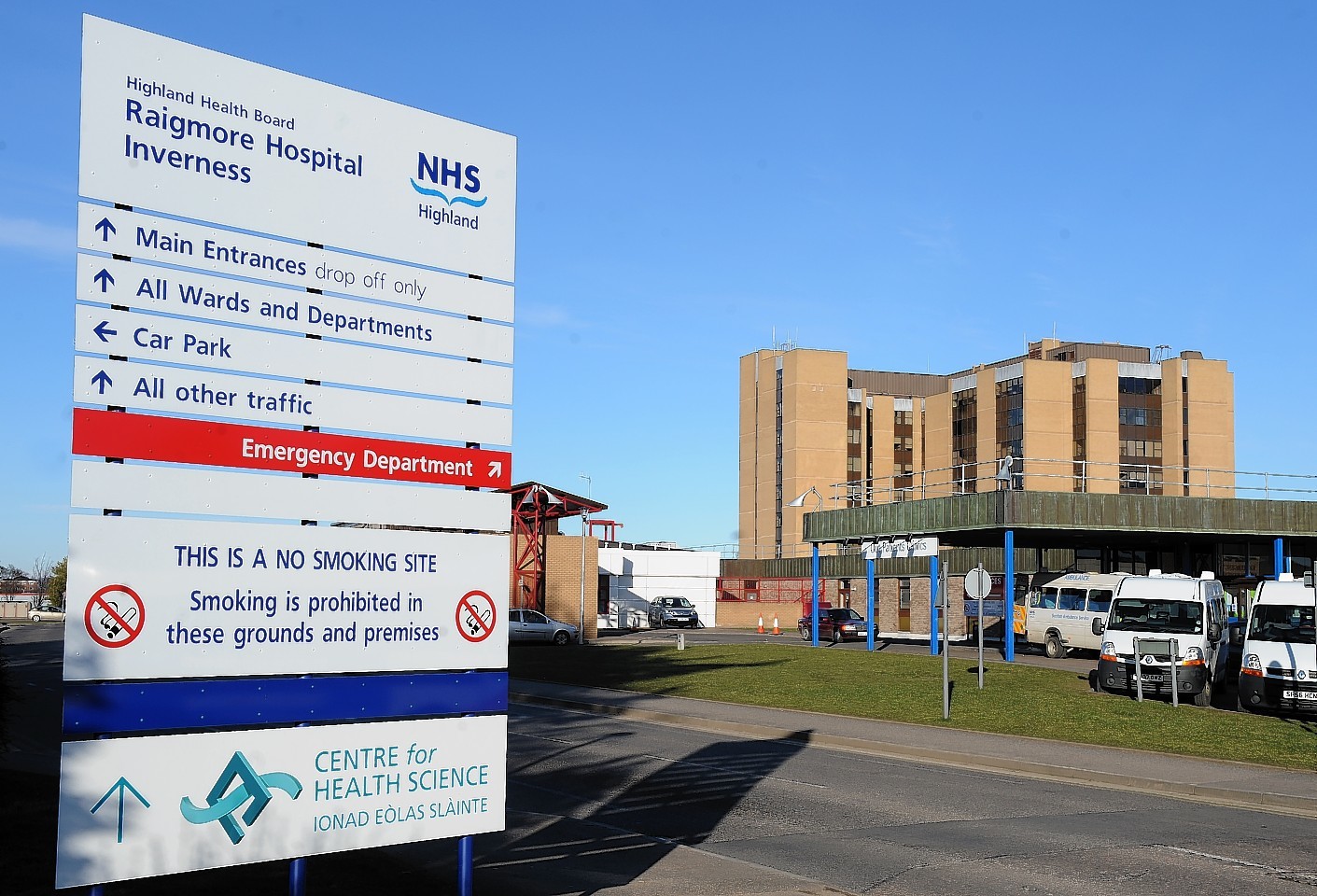 NHS Highland needs to slash £43,000 from its spending every single day if it wants to balance its books by the end of the year.
The health board's finance chief warned yesterday that the figure could rise if urgent action was not taken to reduce costs.
Nick Kenton revealed the board was facing a £15.6million overspend by the end of the 2014-15 financial year and had already exceeded its planned budget by £4.4million in the first quarter.
The region's flagship hospital, Raigmore in Inverness, accounts for £10.6million of the forecast overspend.
Critics have said it is "unrealistic" for NHS Highland to expect to balance its books with just six months of the financial year remaining – but senior members of the board insisted at a meeting yesterday they hoped to break even by the end of March next year.
Health board chairman, Gary Coutts, said: "I don't think anyone is under any illusions about the scale of the challenge presented by these figures.
"Our target is to break even by the end of the financial year and we expect that target to be met."
Chief executive, Elaine Mead, said: "We are facing a very challenging year – as is the rest of Scotland.
"We have identified the majority of savings that we need to make and we are confident that we will start to see a difference in the future."
However, Aird and Loch Ness councillor Margaret Paterson said she was concerned the board did not have a plan to reduce pressure on the highest areas of overspending.
She said: "They keep on turning around and saying they'll balance the books. They didn't last year and I think it is unrealistic that they will do it this year either.
"What they need to do is lay out a long-term plan to take pressure off Raigmore and spread the load among community services.
"The current system is putting so much pressure on A&E, GPs and the discharge system at Raigmore that it's natural that they will overspend.
"It's not something that can be cracked overnight. It needs a good long-term financial plan and that's not something that I am seeing at the moment at all."
North Labour MSP Rhoda Grant said the health board faced "unique" difficulties and should be offered greater support.
She said: "They certainly have their own challenges. We've seen that with the struggle to recruit GPs for the more rural areas and so on.
"I've spoken to people who work for the health service and they have told me they've never seen the NHS in worse shape.
"I think it is time the government stepped in with greater support before it becomes a bigger problem."
in a report prepared for yesterday's board meeting, Mr Kenton described the deficit as a "significant cause for concern".
Speaking afterwards he said: "People will obviously see the figure of £15.6million, but I would stress, as I did in the meeting, that this is a projection based on figures from the first three months' results and we expect to see that reduced.
"We have six months to make the savings needed and we remain confident that this can achieved.
"We have broken it down and worked out that we need to cut £43,000 a day out of the budget, which seems achievable, but we know that every day that goes by has an effect."