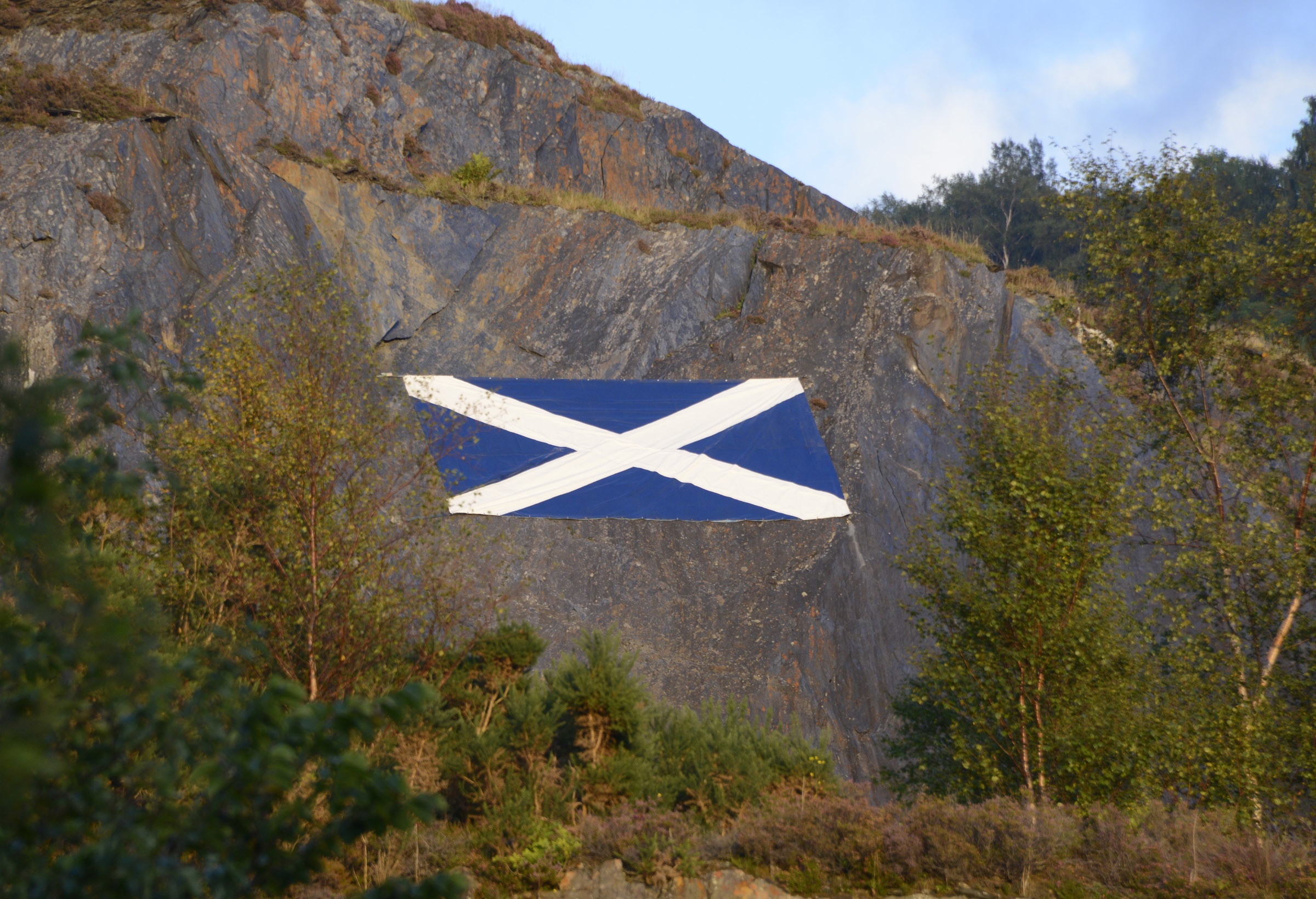 Police are appealing for campaigners to adopt a "common sense" approach after a giant Saltire was fixed high on a rock face in a Highland quarry.
The flag, which measured about 30ft, appeared at local authority-owned Ballachulish quarry in Lochaber last weekend.
But the Saltire and a "Yes" sign, which had been placed nearby, have now been removed by the council at a cost of more than £800.
The Saltire was placed in a position that could only have been reached by people using climbing equipment.
One local, who did not want to be named, said it looked as though someone would have had to abseil down from the top of the cliff to reach the location.
A council spokeswoman said the local authority was duty bound by law to remove the materials as it was not allowed to permit council facilities and resources to be used to support either point of view during the pre-referendum period.
She added that it employed a specialist rope access contractor to undertake the work at a cost of £833.
Council counting officer Steve Barron, said: "Permission from the council was not requested to erect the flag and poster in Ballachulish Quarry and permission would not have been given."
Police inspector Alastair Garrow said: "Campaigners must observe the law and should respect both private and public sector property."