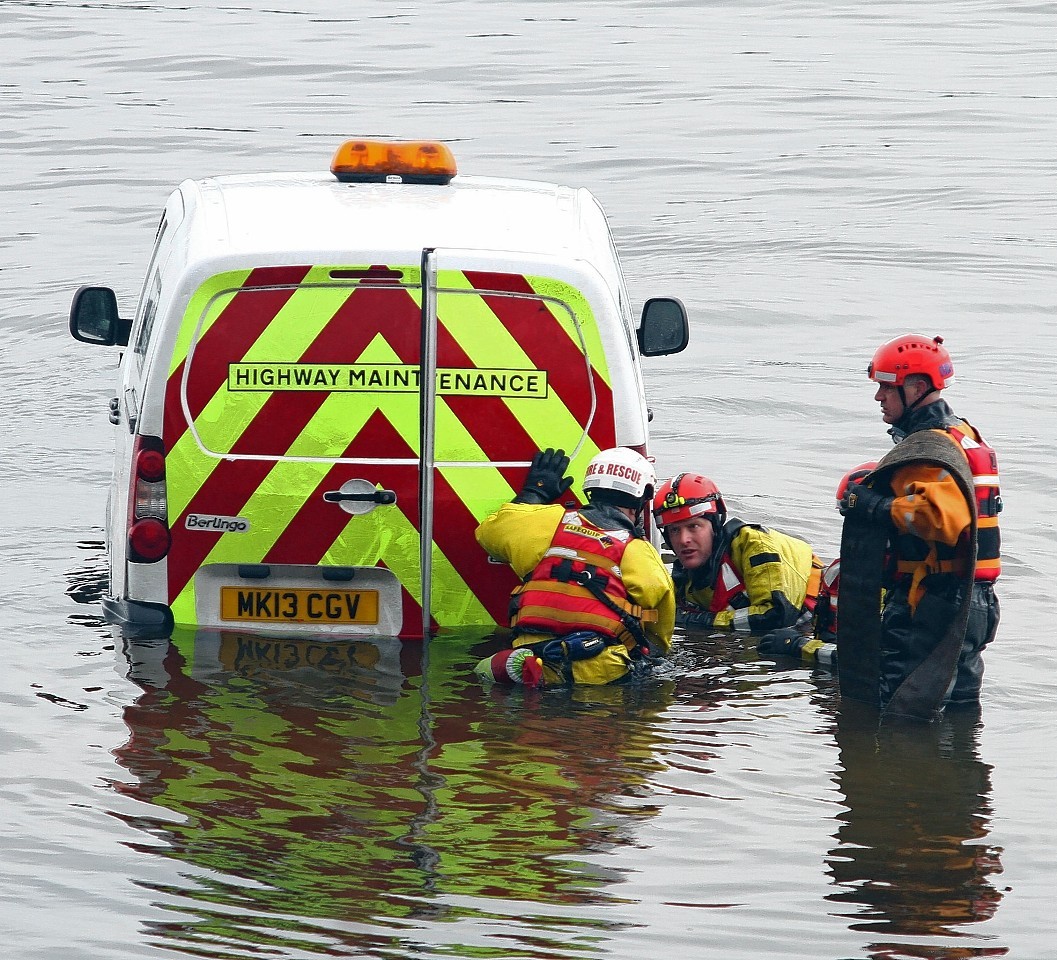 A driver who crashed his van into a sea loch has been fined £375 and banned from driving for 15 months.
Joiner Darren Williams, 26, ended up sitting on the roof of the vehicle in and had to be rescued by Oban Lifeboat and local coastguard teams.
Oban Sheriff Court heard that he lost control of the vehicle on the A85 Oban-Perth road near Connel and went down and embankment into the water.
Williams appeared from custody and pleaded guilty to dangerous driving on the A85 Oban to Perth road near Saulmore Farm, Connel, on March 21.
Fiscal Eoin McGinty said: "At 10am a witness was driving towards Oban with a car in front of him. He noticed a white van coming up behind him, which we now know was driven by the accused. It started to overtake and he felt he had to pull in to allow the accused to complete the manoeuvre. He was then surprised to see the accused go past him and the vehicle in front of him.
"The woman in the car in front carries on the story. She saw the van overtake and she had to slow down and pull in to allow the van to pull in to her side of the road to avoid colliding with an oncoming vehicle.
"As they drove through Connel and were entering the 60mph zone the van speeded up, but hit a post a lost control. The van went down the embankment and landed in the water."
Mr McGinty showed Sheriff Douglas Small a photograph from the scene of the accident, which showed Williams sitting on the roof of the van in the sea.
He said: "There then began a rather considerable rescue operation. Police, fire and ambulance were all in attendance. Oban Lifeboat was standing by and coastguard volunteers were also present. It took an hour for services to get him to safety on the roadside."
Williams was taken to Lorn and Islands Hospital in Oban, where he was treated for three broken ribs.
Solicitor Jamie Dunbar said Williams, of Newton, Powys, in Wales, had been held in custody for 17 days after failing to appear at an earlier court date.
Mr Dunbar said: "He didn't think there was anything wrong with his driving at the time but having heard the statements he accepts he has committed an offence."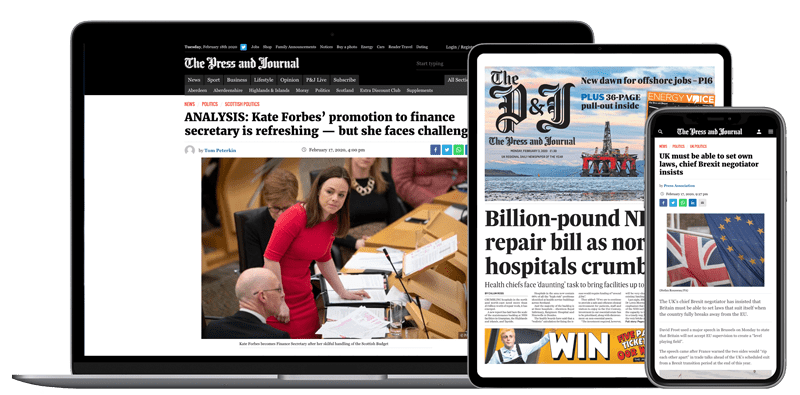 Help support quality local journalism … become a digital subscriber to The Press and Journal
For as little as £5.99 a month you can access all of our content, including Premium articles.
Subscribe