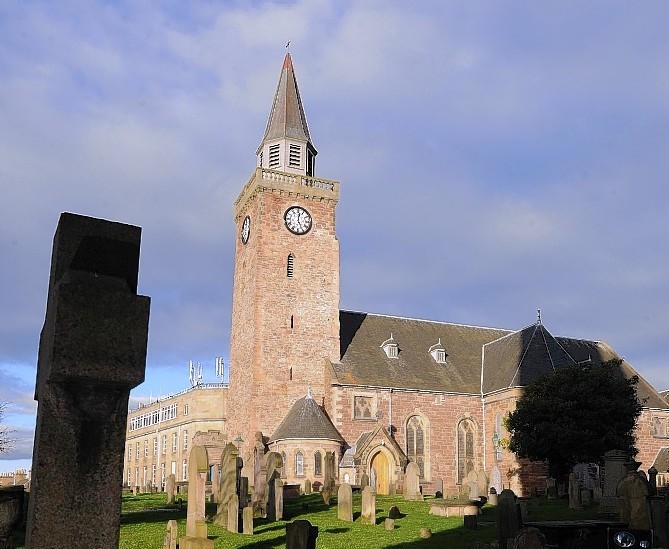 A Highland church with a pedigree said to go back to St Columba could be forced to close over insurance costs.
The situation is so bad at the Old High Church, where Columba is said to have converted the Pictish King Brude in 565, that the congregation is urgently seeking partners who could help to keep the building open.
Minister, the Rev Peter Nimmo, revealed that some 1,500 people had visited the Old High during weekday openings this summer, and hundreds had attended concerts in the building in 2014, but said that the congregation now needed other partners to develop and maintain the building.
Mr Nimmo said: "Although we have been very good at keeping building costs down, there has been a huge rise in insurance costs in recent years.
"Other similar congregations in the city pay around £4,000 per year in insurance, but we have an annual bill of £10,500. As charity trustees, the Kirk Session cannot see how that situation can continue."
The A-listed church plays a significant role in the life of the city, hosting civic events such as the Kirking of the Council, an event which has grown and developed in recent years.
In August the Old High hosted a moving service marking the anniversary of the start of the World War I, and just a few weeks ago was filled with families and children celebrating the Christmas lights switch-on. It is also home to the finest pipe organ in the Highlands, which was restored in 2010 with funds from sources including the Inverness Common Good Fund.
The Old High St Stephen's congregation also hold services at the charming St Stephen's church in Southside Road.
In a recent church magazine, the kirk session – whose members are the charity's trustees – has laid out a scheme to tackle the financial issues, including an attempt to negotiate a reduction in insurance premiums and other measures to cut the cost of running their buildings.
The kirk session may also set up a Friends of the Old High Church scheme to raise funds and develop interest in the historic town church. And it plans discussions with Inverness Presbytery and the Church of Scotland, as well as outside partners such as Highland Council and Historic Scotland.
Mr Nimmo said: "The nationally important Old High building is a hidden gem at the heart of our city. As concerns grow about the state of the Old Town of Inverness, we need to find ways to develop this vital part of the cultural and spiritual heritage of the city. We have to make sure that economics don't mean that the most important building in the Old Town is left empty and unused."