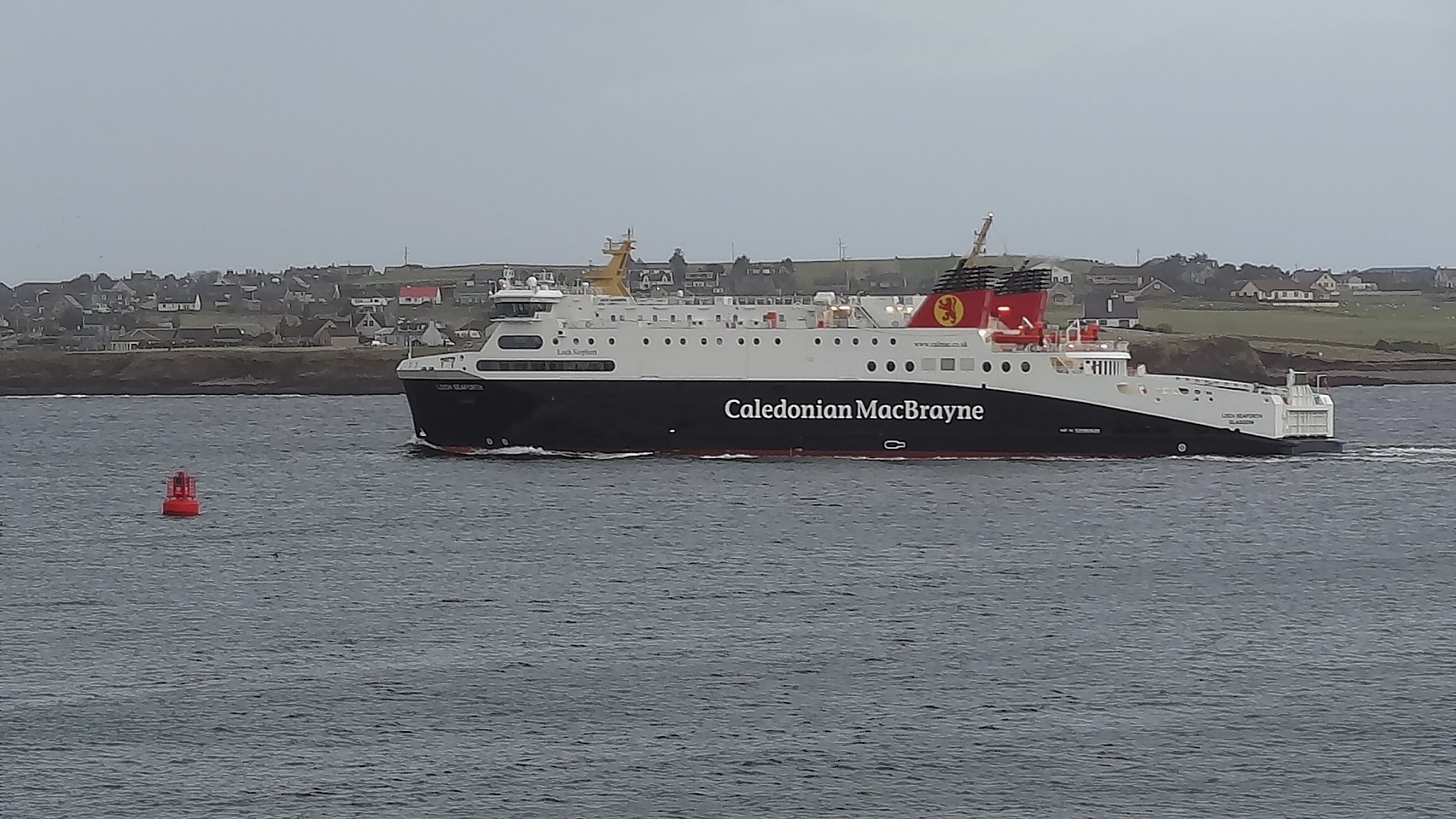 A new £42million Stornoway ferry that has been delayed in arriving pending pier improvement work is finally earmarked to take up commercial services.
Since leaving her German builders six weeks ago, the 7,800 gross tonnage ship has been laid-up on the Clyde awaiting the completion of construction work to extend the pier at Stornoway.
Now this weekend has been pencilled in for the arrival of the MV Loch Seaforth, according to sources familiar with the proposed arrangements.
Barring any last minute hitches, the ferry is due to arrive in her home port on Saturday.
It is hoped the ship will commence regular voyages across the Minch by December 22 or early on in Christmas week.
Meanwhile, plans are being drawn up for a welcoming ceremony in Stornoway, attended by CalMac bosses and representatives of Caledonian Maritime Assets Limited (CMAL), which will lease the vessel to the ferry operator.
The MV Loch Seaforth must carry out berthing and harbour trials at the redeveloped pier at Stornoway before carrying her first passengers.
CalMac has selected three captains to work a rota on the ship.
They have undertaken ship simulator training – based on the MV Loch Seaforth's capabilities – in Norway.
The Loch Seaforth was built to replace the MV Isle of Lewis and the MV Clipper Ranger for the busy Stornoway to Ullapool run.
However, it emerged there are plans for her to undertake just two daily runs instead of the present three.
She is expected to cut 15 minutes off the present two hours and 45 minute voyage to Ullapool.
The vessel is designed to offers a more comfortable trip than her predecessor, MV Isle of Lewis.
Her hull has been shaped to better handle Minch waves while the machinery spaces should emit less noise.
Inside, the passenger accommodation block has been designed by interior consultants, Steen Friis of Denmark.
The main passenger area is the central arcade with coffee bar, children's area and games machines. High bar stools allow travellers a good view through the side portholes.
The colour scheme of blues, greens, browns and off-white is based on the hues of the natural environment of the Hebrides.
Three back-up "engines" – really propulsion units – aim to keep the ship going on her regular timetable and speed even if one of her two main engines breaks down.