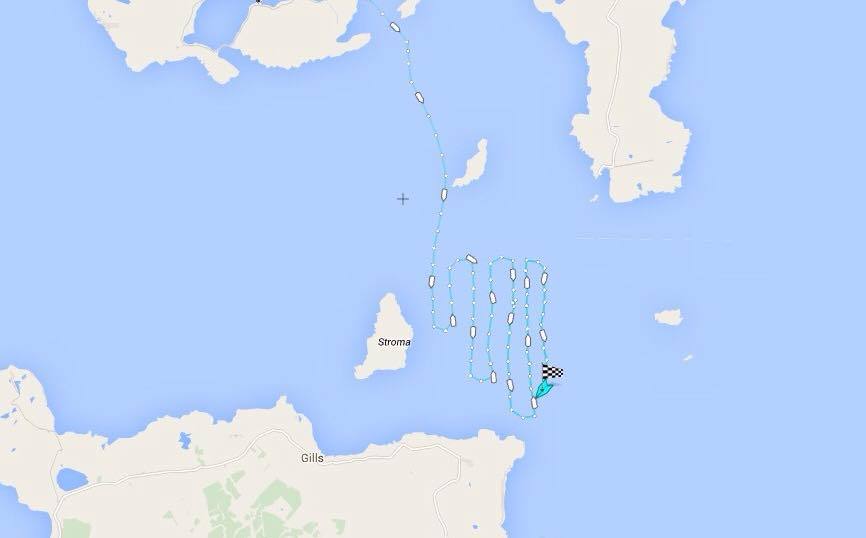 A major search operation is still underway after an upturned vessel was spotted in the North Sea.
Shetland coastguard is co-ordinating the operation which includes four lifeboats and two search and rescue helicopters.
It is understood the vessel was spotted 15 miles north-east off the coast of Wick, and could have eight people on board if reports are correct.
The Northlink ferry Hrossey assisted with the search for around an hour, but has now resumed its journey to Aberdeen.
The picture shows the search pattern currently being followed by the Longhope lifeboat.