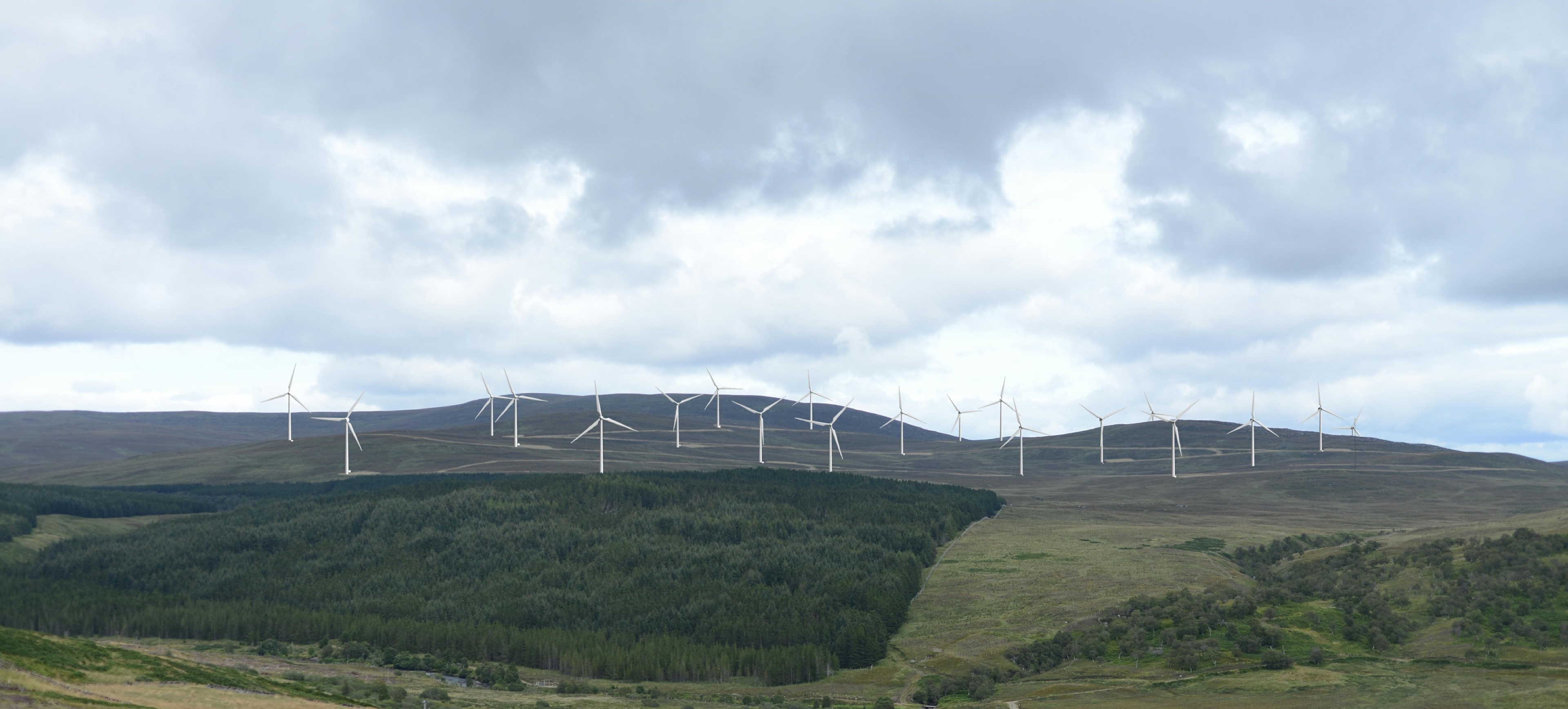 A new windfarm proposed for the Highlands is believed to be one of the first in the region to offer the local community councils shared ownership.
Negotiations are still ongoing between the groups and developers Muirhall Energy Ltd over the community having a stake t in the Caplich windfarm in Sutherland.
Five community councils could take a total 10% share in the 20 turbine development.
The devices will be around 433ft high and will be visible from the Ben More Assynt massif, which is classified as an area of natural scenic value.
The windfarm will generate 68MW of electricity every year, meaning the application will be decided by the Scottish Government.
Details of the shared ownership scheme have not been finalised yet.
But in some other similar schemes, communities have taken ownership or leased a turbine.
There will also be a separate community benefit fund and a recreational fund, which will will be used to tourism projects.
Peter Marshall, project manager for the Caplich windfarm, said that successful shared ownership schemes had been developed for the Allt Dearg windfarm in Ardrishaig and Neilston in East Renfrewshire.
Mr Marshall said: "However shared ownership of wind farms is still a relatively new concept and there are several methods of delivering this.
"We sit on the Scottish Government's working group for shared ownership and we are working with Local Energy Scotland to offer shared ownership in a format which is suitable for the participating communities.
"In essence, the participating communities will be invited to invest in shares of the windfarm company. This will allow for a share of revenue from the wind farm to be received by the community and under the sole charge of the community."
Mr Marshall added that the company had offered to change the colour of the turbines to fit in with the vegetation in the area.
But some anti-wind campaigners said yesterday that the shared ownership scheme was another method of "bribing" communities into supporting the scheme.
Lyndsey Ward, of Kiltarlity, said: "I think this is because developers are having so much grief going through planning, that they have to up the amount they are offering.
"The bribes have to get bigger."