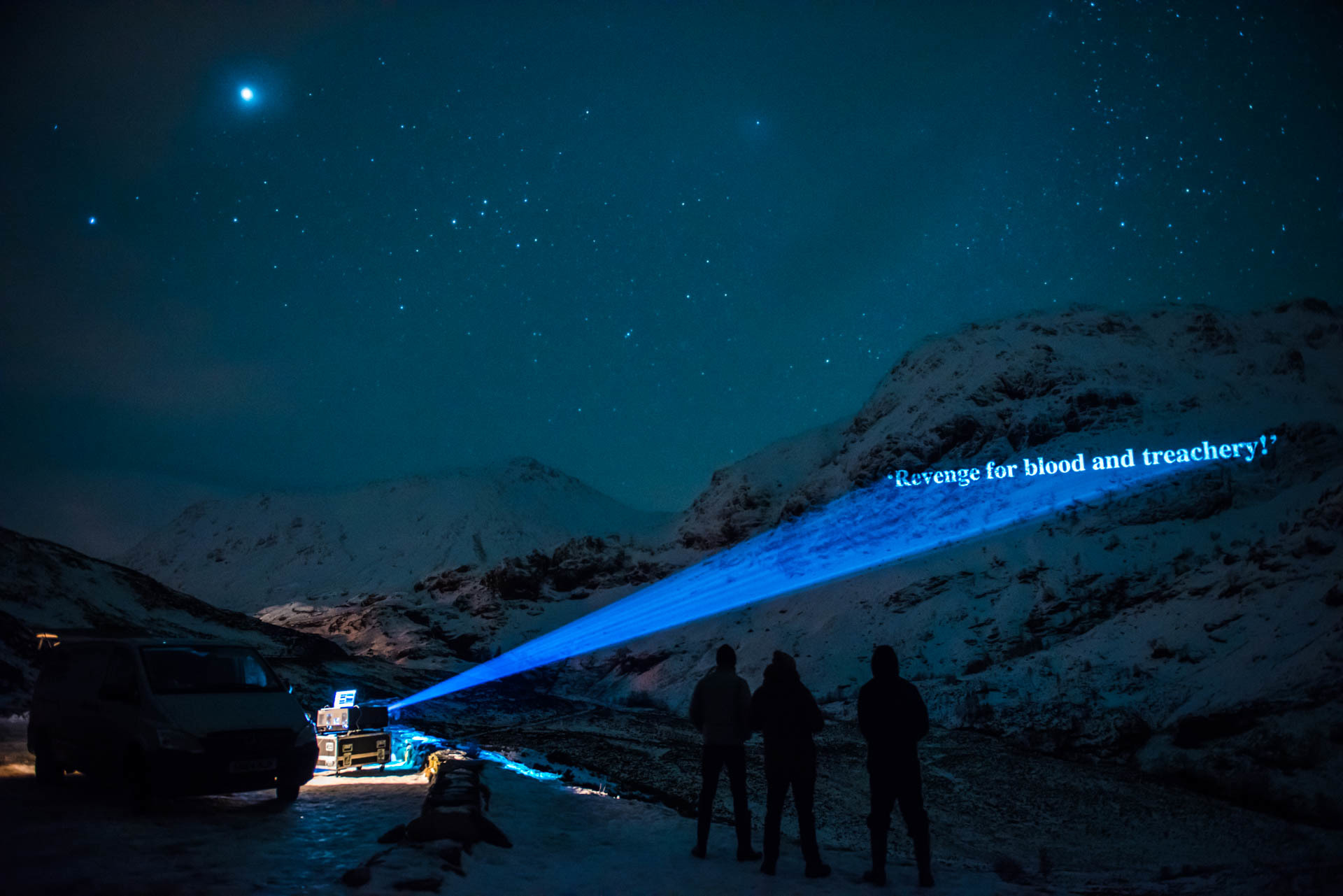 Poetry by Sir Walter Scott has been projected onto mountains in Glencoe to mark the 300th anniversary of the 1715 Jacobite uprising – and the events leading up to it.
The impressive sight was created by an Edinburgh-based company making an innovative video to commemorate the Massacre of Glencoe in which more than 70 Highlanders were killed for alleged treason.
And the poem featured in the video is one of Scott's lesser-known works, called On the Massacre of Glencoe.
On February 13, 1692, Government soldiers killed 38 members of the MacDonald clan in their own homes and 40 more women and children died of exposure in the bitter Scottish winter after fleeing the violence.
The attack came after the Highlanders were accused of being too slow to declare allegiance to the new Protestant monarchs, William and Mary, who had deposed the Catholic James VII of Scotland – James II of England.
The atrocity is widely regarded by historians as playing an important role in mobilising popular support across the Highlands for the Jacobite cause, leading to the 1715 uprising, which sought to put James Edward Stuart, son of James VII, on the throne.
More than 300 years later, Double Take Projections is striving to raise awareness of the role these events played in Scottish history.
And the projection mapping specialists have created a video showing the words of Scott's poem, being beamed onto the Glencoe scenery, including Buachaille Etive Beag.
The company's director, Steven McConnachie, said: "We felt it was important to mark the Massacre of Glencoe and the part it played in the 1715 Jacobite uprising, particularly in this 300th anniversary year.
"I've always been interested in history, but recognised the need to do something a bit different to get people's attention and raise awareness of this chapter in Scotland's history."
The release of the video coincides with a new exhibition at the National Library of Scotland, called Game of Crowns', telling the story of this bloody period in Scotland's history through original letters, manuscripts, books, maps and portraits from the time.
The video will be shown as part of the exhibition in the National Library's boardroom on Friday February 13 between 2pm and 5.30pm.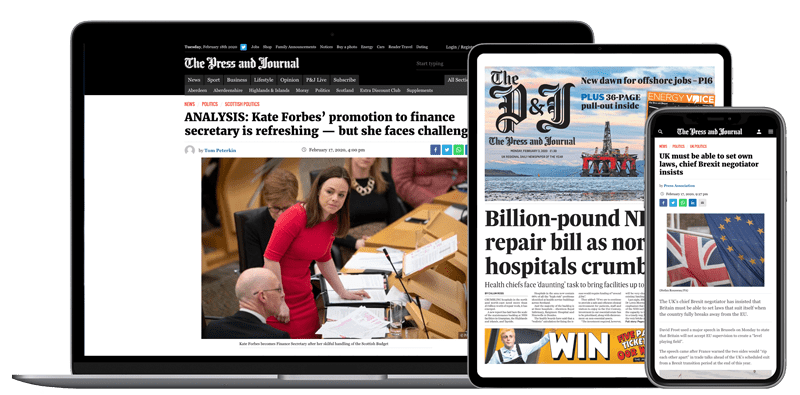 Help support quality local journalism … become a digital subscriber to The Press and Journal
For as little as £5.99 a month you can access all of our content, including Premium articles.
Subscribe