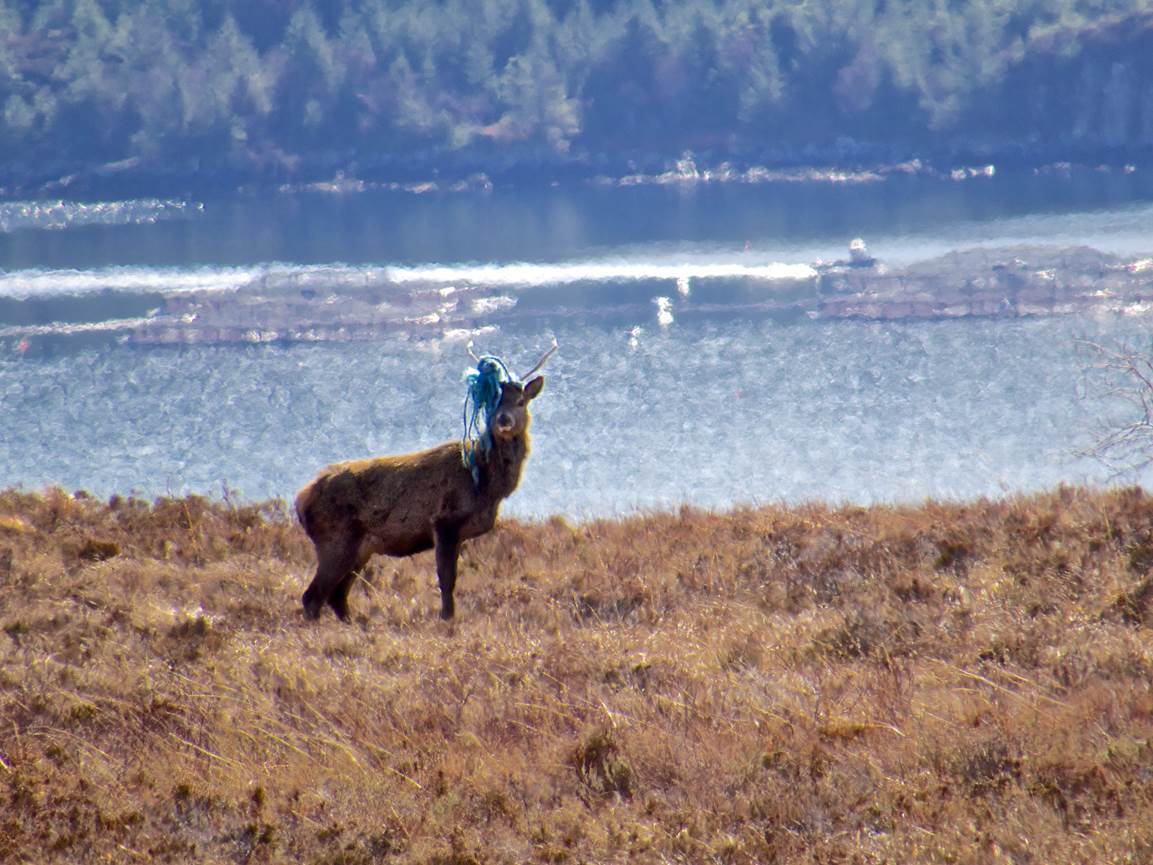 This west Highland stag certainly stands out from the herd – but for the wrong reason.
The image of the magnificent animal is tarnished by the clump of blue rope wrapped around one of its antlers.
The photograph was taken by Ken McEwen, of Aberdeen, during a recent holiday on the west coast.
He spotted the stag while driving on the famous Bealach Na Ba road.
Mr McEwen, a public relations consultant, said: "I saw it in the distance and just thought 'What the hell is that?'
"It had a piece of blue nylon rope stuck around it until it loses its antlers.
"But it seemed to be going about its business happily. It must have got used to having something strange and blue just at the corner of its eye.
"But it was with a group of deer wandering on the Bealach Na Ba."
The new sighting has emerged just days after motorist John Gibb captured a photograph of two stags apparently fighting in the middle of the A830 Road to the Isles at Glenfinnan.
Traffic was brought to a standstill by the scuffle on Friday evening.
But one witness later claimed that the two animals were entangled in a piece of rope and were struggling to free themselves.
Motorist Sue Grant said that it was not normal behaviour for stags to rut in the spring.
A Highland conservationist said that red deer often become entangled in fences and rope.
But Gus Jones, of the Badenoch and Strathspey Conservation Group, said that they lose their antlers in the spring so the animals would not be hindered for too long.