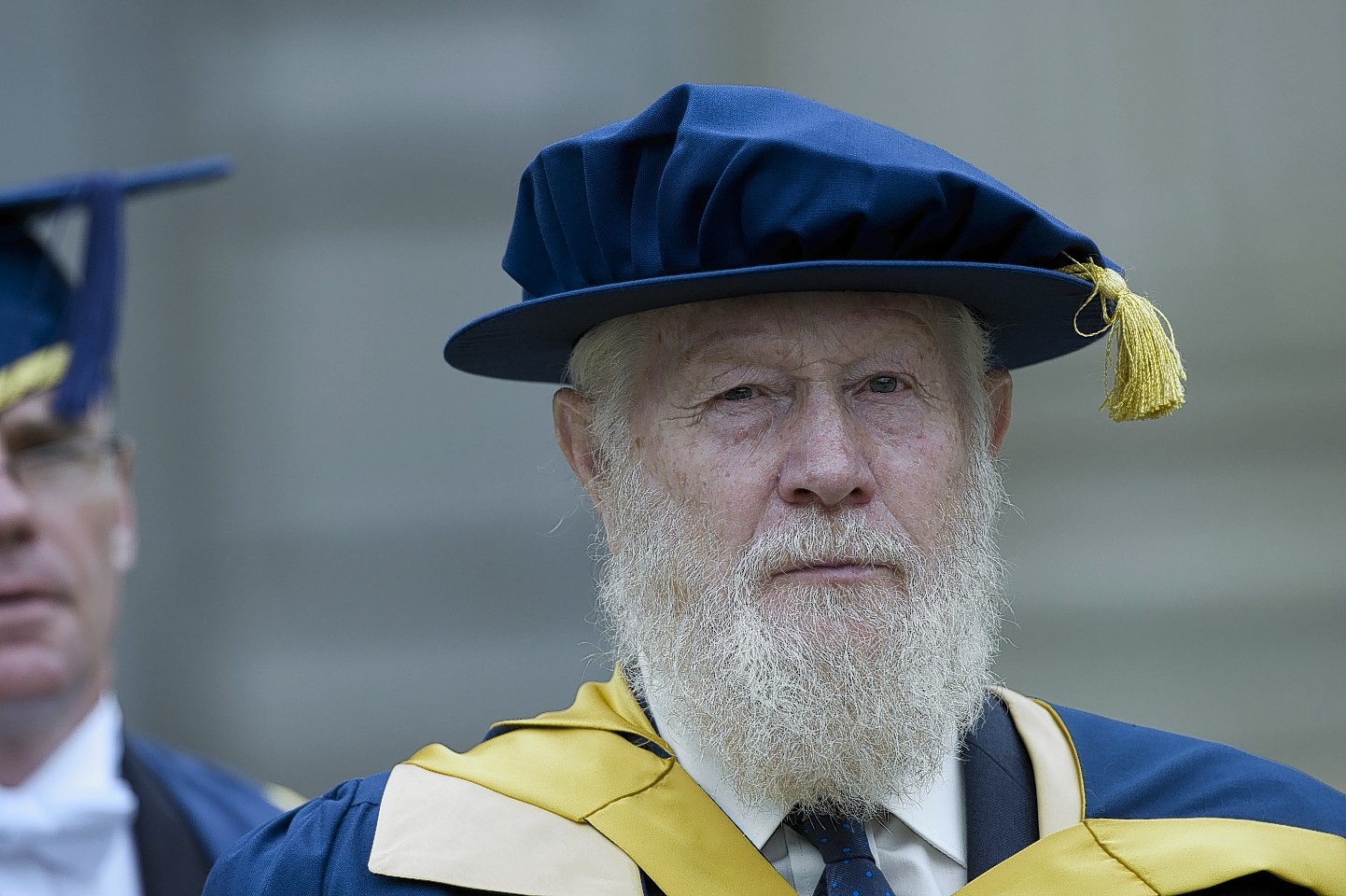 The leading Scottish conservationist, Dick Balharry, has died at the age of 77, prompting a flood of tributes.
Mr Balharry's career included top posts with many of the organisation charged with protecting Scotland's landscape and wildlife.
He died on Wednesday after a battle with cancer.
At the weekend, he was honoured by the Royal Scottish Geographical Society for his services to conservation.
A NTS spokeswoman said that Mr Balharry was "the warmest and most genuine of people, utterly committed to the landscapes he loved and a conservationist to the core".
And Sir Ken Calman, who succeeded Mr Balharry as NTS chairman said: "On behalf of all the National Trust for Scotland staff and volunteers who knew Dick so well, I would like to express our profound sorrow at the news of his passing.
"Our deepest sympathies go to his family and friends. We will never forget his boundless enthusiasm, friendliness and his deep love of Scotland's natural treasures. He was feisty and forthright to the very end and we will do what we can to honour his legacy as we strive to protect this country's unsurpassable wild lands."
Mr Balharry, who lived in Newtonmore, grew up near Dundee and his early career was spent as a trainee gamekeeper and warden of the National Nature Reserve at Beinn Eighe in Wester Ross. He helped to establish this site, along with that at Creag Meagaidh.
He also held positions within Scottish Natural Heritage, was chairman of the John Muir Trust from 2003 and served as interim chairman of the National Trust for Scotland from 2009-10.
Mr Balharry was made an MBE in the mid 1990s and in 2010, he received a honorary doctorate of science from the University of Abertay.
Mr Balharry was also a former president and chairman of the Ramblers Scotland, and held the honorary lifetime position of vice-president of the organisation.
A Ramblers Scotland spokesman said: "We were very saddened by the news and extend our condolences to his family and all those who worked with him and knew him.
"We feel very privileged to have had his valuable support and advice on many conservation and environmental issues. He was a key figure at many of our events and our annual conferences and he will be sadly missed."