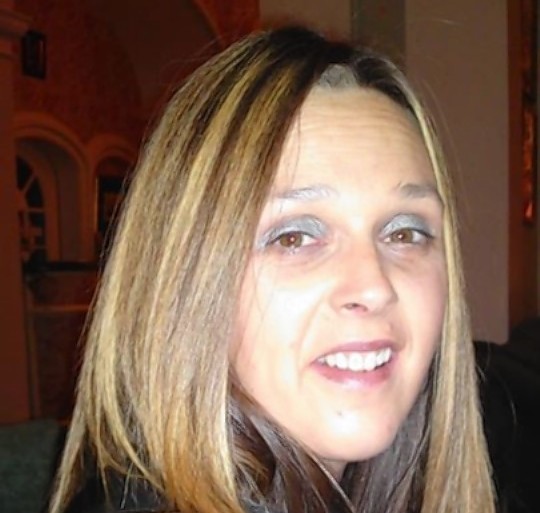 A mother-of-three was found dead in her car by the people she had delivered a takeaway to just half an hour earlier.
Sharon Eccleson was killed when her vehicle hit a tree on the B9169 Muir of Ord-Culbokie road at Drumvournie Farm on the Black Isle.
She had been working part-time as a delivery driver for the Khan Tandoori in her home village and was returning from dropping-off food in Culbokie when the tragedy happened around 11.15pm on May 28 last year.
Lewis Knight, 25, from Edinburgh, told a fatal accident inquiry at Inverness Sheriff Court that he and friends had placed an online order at 10.22pm.
The food arrived just after 11pm at a friend's house at Mount Eagle Court in Culbokie, where Mr Knight was visiting with his brother and their girlfriends.
Witness Monirul Islam, who was working in the takeaway on the night, said he sent Mrs Eccleson a text at about 10.30pm to let her know that the order was ready, and the witnesses who placed the order said they were concerned it had taken so long.
After their meal the couples headed back to Culloden, where Mr Knight was staying with his brother, but another driver flashed their lights at them.
They stopped and a woman motorist told them there had been a crash.
Mr Knight said: "There was a car in the bushes at the side and my brother's girlfriend was shouting 'hello' to see if she could get a reply.
"I could not see anyone in the car to begin with but there was a fence post next to the tree and I climbed up on that and could see a person lying there by using the torch on my phone.
"I remember touching her head to try and wake her up but did not get a response.
"I remembered how earlier she spoke to my brother and his girlfriend about an extra delivery charge at the door."
His brother's girlfriend, Danielle Harrison, 20, of Galloway Drive, Culloden, said: "Lewis saw loads of blood and then he came away and said to me 'I think it is the delivery driver'. I stayed and kept calling out to her."
Witness Karen Beattie told the court yesterday that she was first on the scene in her car and dialled 999 after seeing Mrs Eccleson's vehicle resting on its passenger side with the roof pressed against a tree.
Initially, she called out to try to get a response from anyone inside the car, but could not access it behind the trees as she was using a crutch at the time and was finding it hard to walk.
Miss Beattie said: "We were all standing at the side of the road and the others said that they thought it had been the lady who had delivered their takeaway, and they were quite upset about that as well."
Paramedic Donald MacDonald said: "The roof had come down on top of the driver in the driver's seat. We managed to get a defibrillator on to her but there was no sign of activity and no pulse either. A doctor arrived just after we made the assessment and confirmed loss of life."
Fiscal depute Alasdair MacDonald said in his summing-up: "The cause of the accident in the police constable's report by process of inference was her loss of control of the vehicle came after it clipped the near-side verge.
"It was a dark night and a country road. It is a sharp right-hand bend but she was familiar with the road and it is unremarkable that she may have been in a hurry back, having taken a while to find the address."
Sheriff Walter Mercer said he would give his findings at a later date.
He added: "I am sure everyone in court would like to send their condolences to Mr Eccleson and the children for this awful tragedy."
Mrs Eccleson stayed at Logan Way, Muir of Ord, with her husband George and children, Connor, Danielle and Kyle.