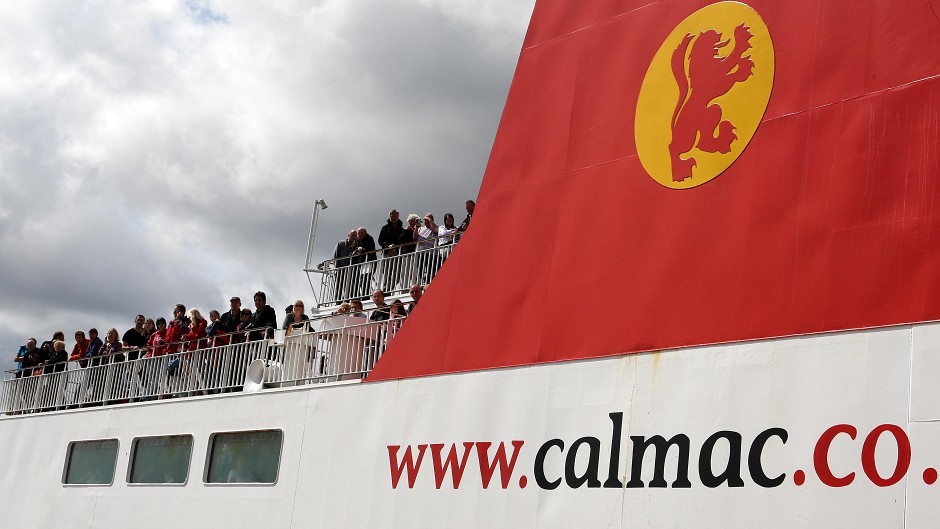 Caledonian MacBrayne crews are voting on whether to launch strikes in protest over changes to pensions and fears over job security.
Ballot slips are being issued today to RMT union members onboard ships.
Tens of thousands of people living on 22 Scottish islands would be affect if crews go with the union's strong recommendation to strike as well as undertaking other forms of industrial action on the ships which provide a lifeline service across the west coast.
The maritime workers' organisation said CalMac failed to provide satisfactory reassurances over job security as well as conditions of service and pensions.
It says it is concerned for the continuity of lifeline ferry services for remote communities and businesses.
The RMT said a proposed rise in pension contributions will result in crew members take home pay being drastically reduced.
Other pension changes would mean staff potentially having to work up to an extra three years for a reduced pension, said the RMT.
The union's general secretary, Mick Cash, said: "These proposals are nothing more than an attack on our members deferred wages.
"Not only do management want to reduce members' potential retirement benefits, make them work longer, reduce the value of their pension at retirement, they also want them to pay more for the pleasure."
Ferry officers belong to a different union and are not involved in the ballot.
A spokesman for CalMac attacked the RMT for acting "before we have had an opportunity to finalise pension reform proposals and consult fully with our employees.
"We have a timetable in place for formal consultations with our staff and unions, a process which is designed to help us reach a fair agreement on an acceptable set of proposals.
"These demands for assurances include a number of other matters which have not previously been raised with the company.
"While we would welcome discussion on all these issues, we believe it is far too early in the consultation process to be talking in terms of a potential dispute."