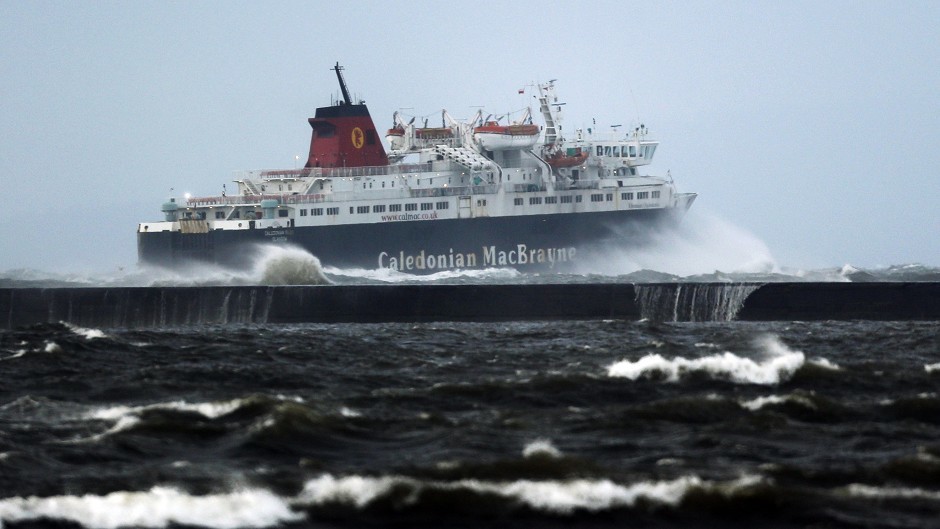 Ferry company Caledonian MacBrayne has stopped taking bookings ahead industrial action by workers later this week.
The strike, over pay and by the RMT is expected to cause chaos for those travelling to and from the islands.
The union has imposed a work-to-rule on Wednesday and Thursday, with a full strike on Friday – the start of the Western Isles school holidays.
Yesterday ministers also urged the RMT to call off the action and restart talks.
But the Scottish Government's resilience team has also held a meeting to discuss the impact of the strike.
CalMac and Transport Scotland have contacted bus, rail and air services operators to ascertain what additional services can be provided to mitigate the impact.
CalMac is also working on contingency plans which relies on changing "selected timetables which will be subject to revision during the period of industrial action".
CalMac has warned passengers: "It has been necessary to stop taking bookings for these dates.
"Should the situation change and industrial action is averted, we will open the booking system back up to our customers.
"CalMac would like to apologise for the impact this disruption may have on our customers."
A CalMac spokesman said: "The service impact that this industrial action will have is currently being assessed and contingency plans are being compiled at present."
Scottish Government officials have held discussions with VisitScotland and the Scottish Tourism Alliance about bolstering consumer confidence and raising awareness that the areas affected remain open for business during any action.
Deputy First Minister John Swinney said: "Ministers are speaking to Calmac and the RMT this afternoon to urge them to call off the action and return to talks. I would urge both parties to continue discussions in an effort to reach an agreement that avoids damaging strike action.
"CalMac have issued more detailed information on their website and are speaking to their customers directly. We are all working together to try and minimise the impact of this industrial action at a crucial time for the islands' economies that are served by these lifeline services."
Transport Minister Derek Mackay said he had already : "I have already provided assurances that a fair, affordable and sustainable pension scheme will be protected under the new Clyde & Hebrides Ferry Services contract.
"EU law requires the Scottish Government to tender ferry services. This was accepted by previous Governments when it initiated the first tendering exercise for CHFS, it is therefore regrettable that some are seeking to use the current situation to score political points.