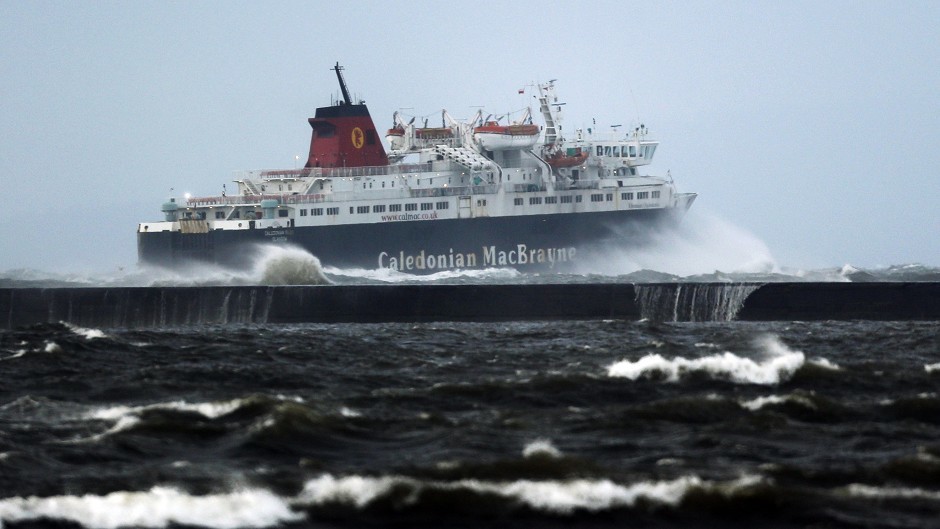 Ferry operator CalMac has released temporary timetables ahead of a major strike action later this week.
The company has warned of severe disruption because of the action being taken by members of the Rail and Maritime Transport (RMT) union.
The action starts tomorrow when a work-to-rule will be implemented. On Friday there will be a full walkout.
CalMac says it is aiming to have a 90% complete timetable in place but advised customers to check before travelling.
Managing director Martin Dorchester said: "We are disappointed that our dialogue with the RMT to avert industrial action this week has broken down but we now have in place plans to protect the vast majority of sailings tomorrow and Thursday.
"The RMT are refusing to work overtime for the next two days potentially causing huge disruption to our services. Our staff have worked flat out to try and mitigate this industrial action as much as possible."
He said that the firm had made "several serious concessions" to the RMT, including a commitment on no compulsory redundancies in their bid for renewal of the ferries contract.
He said this was rejected by the union.
He added: "We will continue to do all we can to ensure that disruption to these lifeline service are kept to a minimum."
Yesterday ministers also urged the RMT to call off the action and restart talks.
But the Scottish Government's resilience team has also held a meeting to discuss the impact of the strike.
Scottish Government officials have held discussions with VisitScotland and the Scottish Tourism Alliance about bolstering consumer confidence and raising awareness that the areas affected remain open for business during any action.
Deputy First Minister John Swinney said: "Ministers are speaking to Calmac and the RMT this afternoon to urge them to call off the action and return to talks. I would urge both parties to continue discussions in an effort to reach an agreement that avoids damaging strike action.
"CalMac have issued more detailed information on their website and are speaking to their customers directly. We are all working together to try and minimise the impact of this industrial action at a crucial time for the islands' economies that are served by these lifeline services."