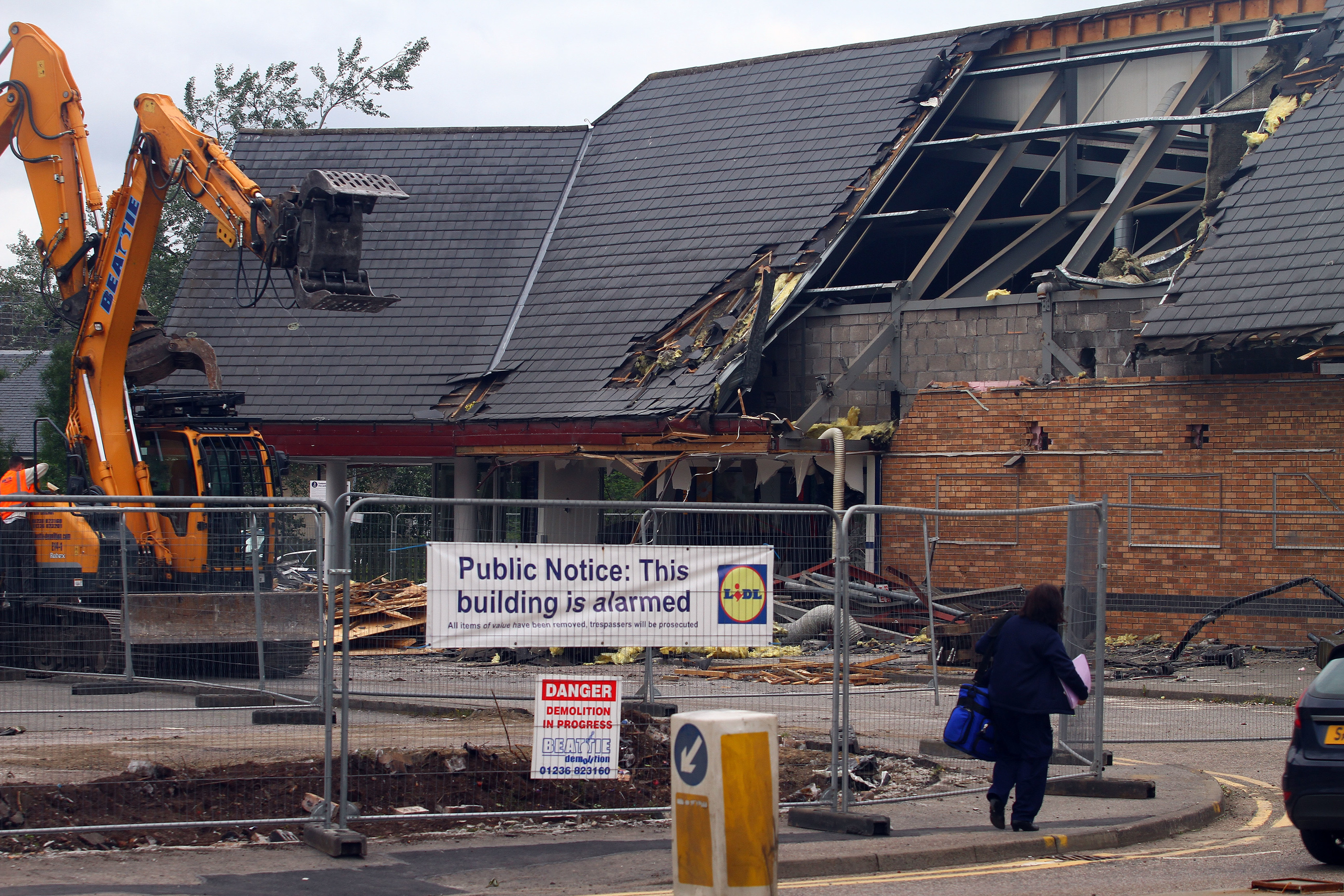 Demolition of Oban's former Co-op store is under way to make way for a new Lidl shop.
Lidl is building a new store in Soroba Road to replace its current Oban shop, which is in rented premises at Lochavullin Drive.
The Co-op closed last year and now Lidl is ready to expand in the town, which also has a Tesco, Aldi and Farmfoods.
A spokesman for Lidl said: "The existing Lidl store opened more than 10 years ago and the requirement for a new larger store in Oban was identified as part of a continual review of our existing properties. The new store has just been granted planning permission and work has already started on the initial phase of construction works which involves the demolition of the existing supermarket building.
"The new store, which is due to open towards the end of 2016, will offer customers in Oban a greatly improved shopping experience and will be the first of the new generation Lidl stores to be built in Scotland. Customers will benefit from a larger shopfloor area, increased by more than 10% to more than 4,600sqft and new state of the art heating, lighting and refrigeration systems.
"It is anticipated that the new store will create additional permanent jobs within the store in addition to the construction jobs secured during the building phase, the exact number of new jobs to be created by the move will not be finalised until early 2016."
Oban community councillor George Berry said: "I am pleased to see movement at long last at the site, but after watching the demolition, I couldn't help thinking it was a shame they couldn't save or reuse some of the old Co-op building, such as roof tiles, bricks or steel beams, which as far as I could see were still in good condition.
"The new Lidl store will benefit from the location and make it more convenient for customers. Lidl also has a good price range for working people."