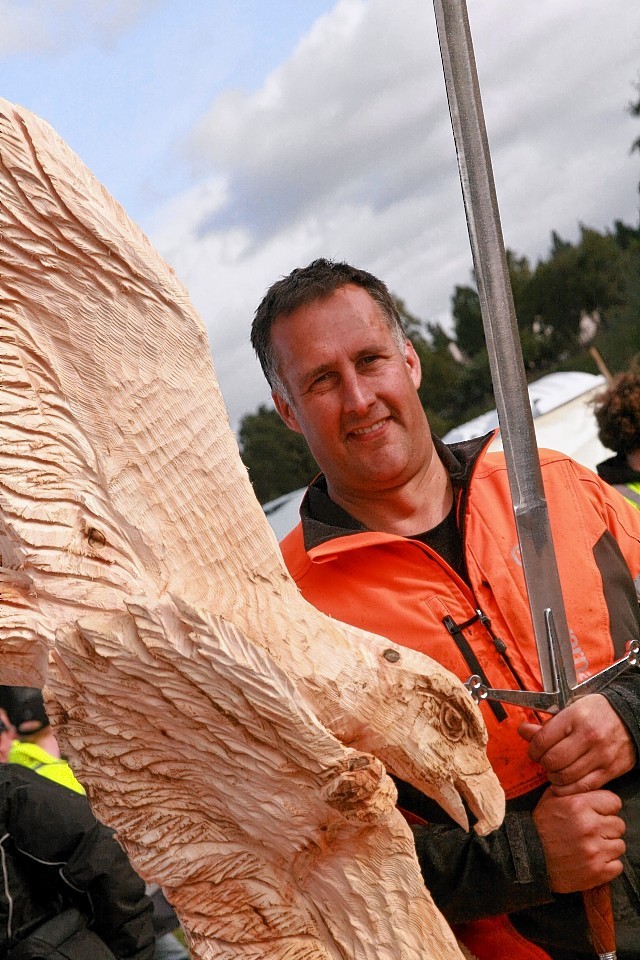 A chainsaw artist has again massacred the opposition to win the coveted Carrbridge carve-off.
It was a hat-trick for Moffat-based Pete Bowsher as he picked up the Claymore Trophy for the third time at the weekend.
His victory in the Inverness-shire village means he has now been champion for eight of the 13 years the popular event has been running.
Mr Bowsher won the Scottish Open Chainsaw Carving Championships with an intricate piece featuring two eagles fighting over a fish.
But it was Iain Chalmers, from the Black Isle, who again who stole the hearts of the public in the People's Choice award with his stunning fantasy wildlife house, titled There's No Place Like Home.
Mr Bowsher said: "I'm delighted to win again but I think the others are getting a bid fed up with me.
"I'll keep coming back, it's such a fantastic event I couldn't miss it. It's a really well organised competition and we're always made to feel so welcome here in Carrbridge.
"You're preparing for the competition months ahead and competitors always do something they've done before because the time constraints mean you have to.
"You couldn't pitch up and do something you hadn't tried before. The first time I did this carve it took me four days, today I only had four hours. There is serious pressure on everyone."
Chief judge and chief executive of the Cairngorms National Park Authority, Grant Moir, said: "I've been judging at Carve Carrbridge for the last three years and this was definitely the hardest day. The standard was extremely high."
With three women taking part this year – local favourite Alice Buttress, Welsh competitor Nanci Hemming and new entrant Griffon Ramsay from the US – some wondered if one of the trio could become the first female winner for nine years.
More than 3,000 spectators gathered to cheer on the international line-up on Saturday, which included competitors from Canada and Poland as well as plenty of home grown talent.
The winner of Best New Entrant and Carvers' Choice awards was Minoslav Trnovsky from Slovakia.
The final results for all categories were: 1 Pete Bowsher, 2 Tom Harris Ward, 3 Garry Shand, all from Scotland.
People's Choice, Iain Chalmers, Scotland
Best New Entrant and Carvers' Choice award, Minoslav Trnovsky, Slovakia.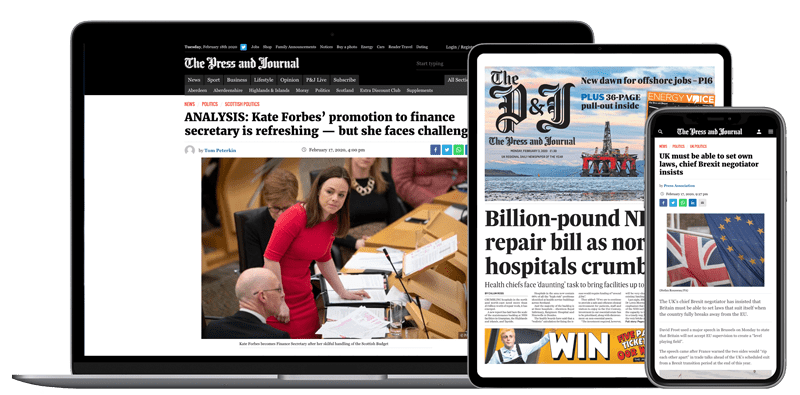 Help support quality local journalism … become a digital subscriber to The Press and Journal
For as little as £5.99 a month you can access all of our content, including Premium articles.
Subscribe