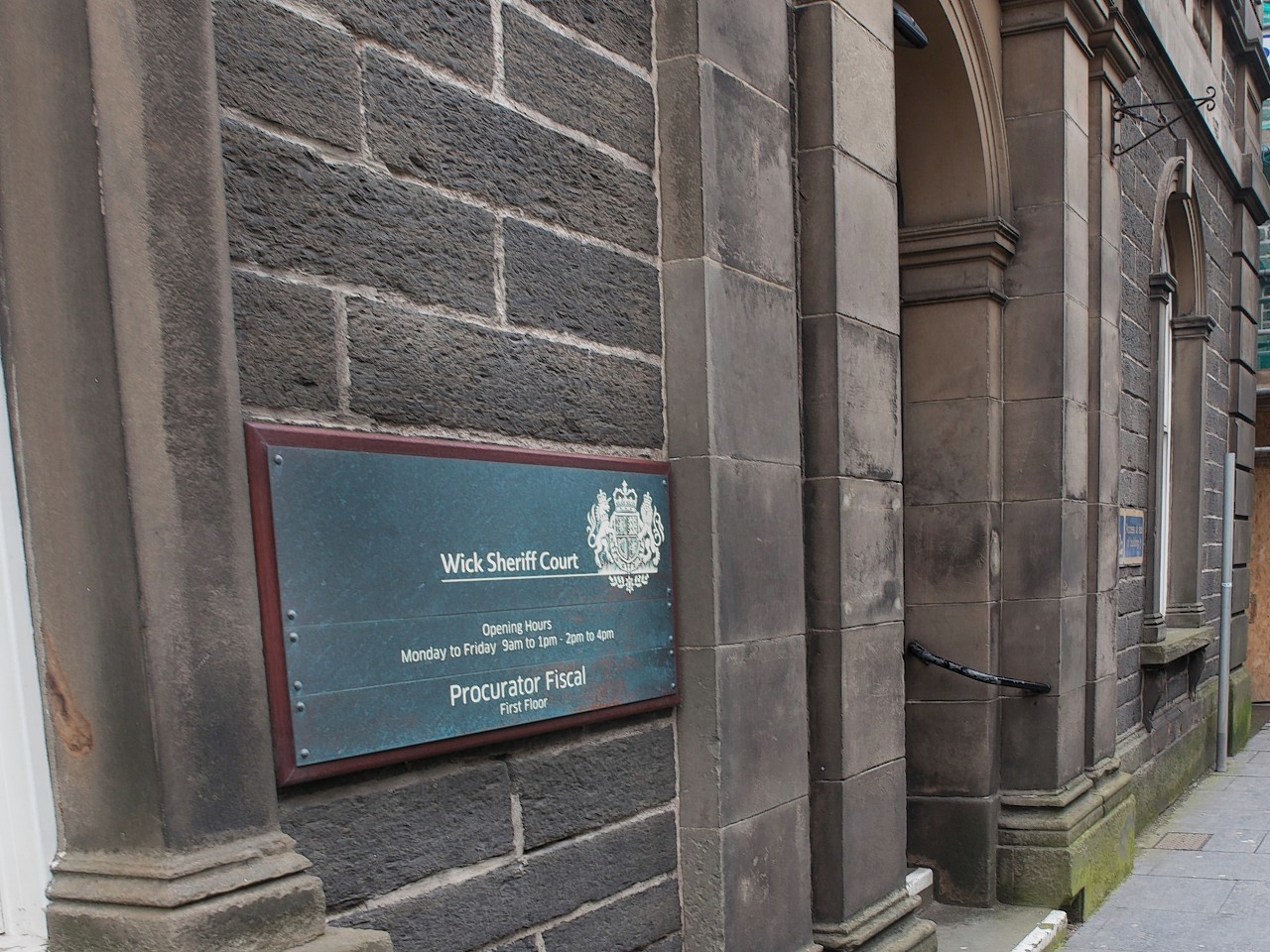 A woman who threatened to petrol bomb a north police station has been warned that she could be jailed when she is sentenced next month.
Joanne Peacher, 46, of 55 Kennedy Terrace, Wick, appeared at Wick Sheriff Court yesterday after admitting her third offence earlier this week – committed just days after pleading guilty to her second.
Sheriff Andrew Berry called for a full report, including a medical assessment, adding that in an earlier report, a psychiatrist said that Peacher should "not be allowed to hide behind her medical difficulties, in terms of blaming them for her behaviour".
David Barclay, prosecuting, told the court that while out walking in Harrowhill, Wick, on Monday September 7, Peacher called the police control room in Inverness, threatening to petrol bomb the Wick station.
The fiscal said that there was a suggestion by Peacher to officers that she might have been taking the wrong mix of medication that day.
Defence solicitor Ross Anderson told the court: "I agree that the time has come when something needs to be done but I would not say that prison is the right way to go."
The solicitor appealed to Sheriff Berry to give the fullest consideration to other alternatives before sentencing.
He said that Peacher had mental health problems and he flagged up medical help under a detention order at New Craigs Psychiatric Hospital in Inverness, as a possibility.
Mr Anderson added: "It is my submission that a prison sentence would not be the most appropriate disposal if there a mechanism that would allow the accused to continue living in the community under an order that would ensure she took the appropriate medication."
Sheriff Berry said it was "a complex issue", adding that "sometimes the court runs out of options and has to act in the public interest".
At that point, Peacher spoke out from the dock: "When I hear the voices I have to do something."
The sheriff said: "I specifically told you, recently, that if there was any further offending I might have no choice, in the public interest, but to send you to prison. However, I am going to continue the case for a full report so I have the best picture in deciding what to do with you".
Peacher was remanded in custody pending sentence on September 28.