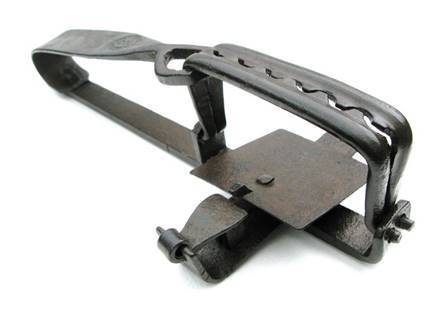 An animal owner has hit out at the use of an "archaic and gruesome" trap which snared her cat near her Ross-shire home.
Emma Hickey's pet, Bill, was found by her husband, Scott MacEachern, trying to drag an illegal gin trap through his cat flap after his paw became trapped in the cruel device.
The three-year-old feline suffered an injury to his leg, but is expected to make a full recovery following the incident on February 10.
However, Ms Hickey criticised the use of the traps, stating she had "no idea" why it had been left near her croft at Heights of Achterneed, near Strathpeffer.
She said: "It was a bit of a shock. I honestly didn't think traps like that were still in circulation.
"To find him stuck in something so ancient and archaic and gruesome was pretty shocking.
"My husband found him halfway through the cat flap, he obviously couldn't get in properly because of the trap."
The use of gin traps has been illegal for more than 50 years and they have been branded "cruel and indiscriminate" by the Scottish SPCA.
A police investigation has been launched into the incident, but Ms Hickey still doesn't understand why one would have been set in her area.
She said Bill doesn't tend to wander far from the croft and added that he wouldn't have been able to drag the heavy device far, so she believes the trap must have been set close to home.
She said: "The police asked me if I had any suspicions and I could honestly tell them I have no idea.
"All of the neighbours have pets or livestock, everybody has cats and dogs, so nobody would leave something like that lying around."
The police investigation is being led by the north division's wildlife crime liaison officer PC Daniel Sutherland.
He said: "They (gin traps) are indiscriminate in the victims they catch and cause great suffering to any animal caught, which in this case was a domestic cat.
"Thankfully the cat was not seriously injured and is expected to make a full recovery.
"I would fully encourage the public to report all incidents of wildlife crime to Police Scotland.
"Any information relating to this matter can be reported to an officer via 101 or through Crimestoppers anonymously on 0800 111 555."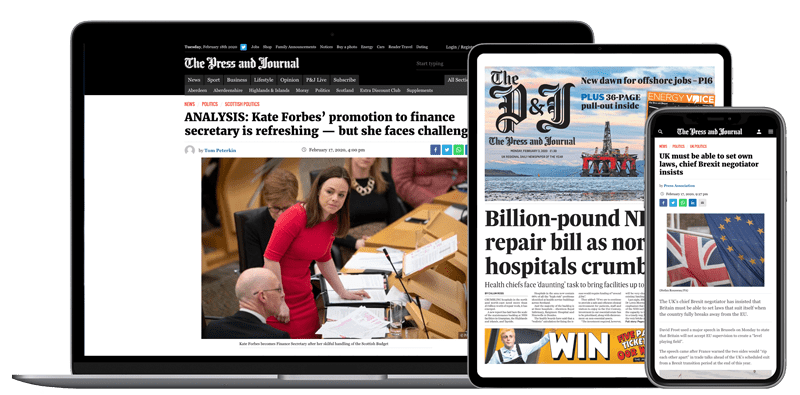 Help support quality local journalism … become a digital subscriber to The Press and Journal
For as little as £5.99 a month you can access all of our content, including Premium articles.
Subscribe