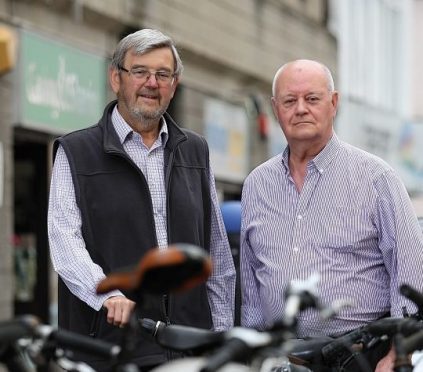 There is pressure on police and Highland Council to tackle high speed cyclists who regularly flout the law by riding on the pavement, endangering pedestrians in central Inverness.
Community leaders say they have reported the problem on numerous occasions in the past few years but without a solution.
They cited several instances in which pedestrians were hit on pavements by thoughtless adult cyclists.
The council's former Inverness area manager Chris Claridge, who now runs the charity Caring and Sharing Highland, said: "We've had meetings with the police and we wrote to the council to see if signs could go up at relevant locations to urge cyclists to dismount but no action was taken.
"You rarely see police on the streets these days and there aren't traffic wardens.
"It's hazardous for pedestrians, particularly in the vicinity of our shop in Church Street where we've got elderly volunteers and quite a lot of elderly customers."
Andrew George, a volunteer at the shop and retired driving instructor, was recently hit by a cyclist while sweeping the pavement outside the store.
"It put me out of action for a couple of hours or so," he said. "It's a regular problem, with cyclists racing past at least every 20 minutes, especially at peak times and their speed is unbelievable. You don't stand a chance."
Ian McNamara, chairman of the Highland Senior Citizens Network, said the issue was a growing problem.
"People think it's their right to ride on the pavement, but it's not. The police seem to be impotent in taking any action," he said.
Local councillor Donnie Kerr was also critical of the police.
"They've had this issue flagged up time and time again but there's been little or no effective response."
A spokeswoman for the police said: "It's illegal to cycle on the footway or pavement unless signed otherwise. Pavements are for the use of pedestrians.
"Local officers will take action against cyclists who disobey traffic signs and signals, and cycle carelessly or dangerously in Inverness by way of both education and enforcement."
Most accidents involving cyclists happen during the summer.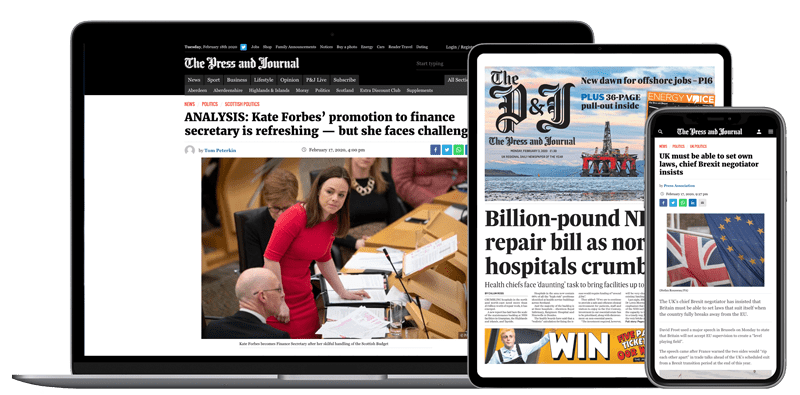 Help support quality local journalism … become a digital subscriber to The Press and Journal
For as little as £5.99 a month you can access all of our content, including Premium articles.
Subscribe