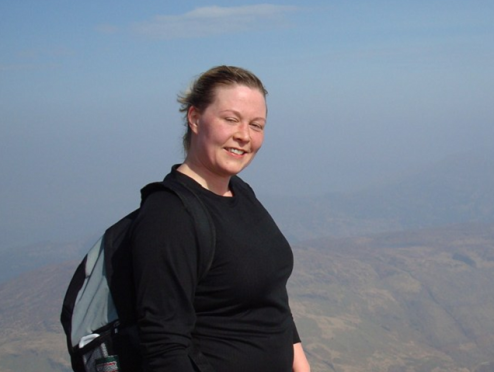 For the third year running a Scot has landed a job helping run the world's most southerly post office.
Laura MacNeil from Inverness will be travelling 11,000 miles to Antarctica next month.
More than 50 people applied for the job at Port Lockroy.
They must have the ability to put up with 2000 smelly penguins for company – and the job involves clearing their poo from the surrounding path.
Those attracted to operating the seasonal outpost at Port Lockroy on the frozen continent were also warned that they may have to go two weeks without a shower.
The four assistant jobs at Port Lockroy command a monthly salary of £1100 and operate between November and March.
Laura, 37, has travelled extensively and has experience in coping with extreme environments. She hasworked as tour guide.
She has also lived and studied in Russia.
"A determined and dedicated individual, Laura has extensive customer facing experience and is fluent in three languages – English, Russian and German. Her retail experience will be particularly valuable within the shop at Port Lockroy," said a spokeswoman for the United Kingdom Antarctic Heritage Trust (UKAHT).
Laura will follow another Laura.
Laura Martin, 25, a student outdoor instructor from Kingussie in the Highlands, returned earlier this year from doing the job.
She had followed her friend Amy Kincaid from Oban in Argyll – whom she never told she had applied for the job at Port Lockroy, which is part of the British Antarctica Territory.