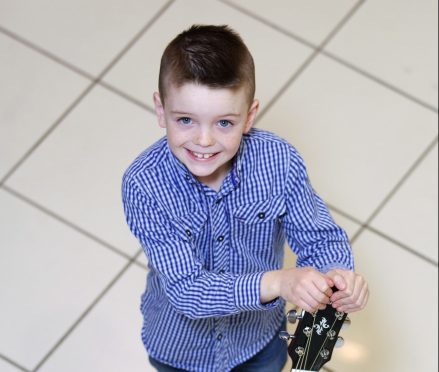 An eight-year-old guitarist and singer was among dozens of budding superstars from across the north to wow scouts for TV's top talent show yesterday.
Strathpeffer Primary School pupil James MacGillivray dazzled onlookers as auditions for the 11th series of Britain's Got Talent arrived in Inverness.
The youngster from Contin has been playing the guitar since he was just two-years-old and has already won talent contests at his school and on a local radio station.
Having just received a new guitar for his birthday, James impressed the show's scouts so much they asked him to play a second song in front of the cameras at the city's Eastgate Centre.
James, who told the scouts he would buy several guitars if he secured the top prize in the contest, said: "I was kind of nervous. It was good, but I don't know if I'll get through."
Queues formed outside as people of all ages and talents flocked to the auditions for the chance to perform next year in front of judges Simon Cowell, Alesha Dixon, Amanda Holden and David Walliams.
Rhoehaisse Clark, an 11-year-old who attends Obsdale Primary in Alness, performed Fight Song by Rachel Platten.
Her mother Donna Clark said: "She does have a beautiful voice. She was really good. At school she's always the best in the class. They just said that they will be in touch."
Dulcie Jacobs, a 17-year-old from Inverness, was another of the early performers.
She said: "I think it went okay. I was really nervous. I was shaking.
"I sang Halo by Beyonce. That song means so much to me. That was only the second time I've sung in public.
"I was going to audition last year but I was three weeks too young."
Michaela Mcculloch, a 19-year-old mum from Inverness, sang Just The Way You Are by Bruno Mars.
"It was good. I did forget a few words but it was just because I was nervous," she said.
"I've waited five years to go on something like this. I hope I get through. I can't have been the worst."
Adrian Lewis, a 33-year-old from Inverness, chose to sing Better Together by Jack Johnson.
"It was a bit hard to tell how it went, but you've got to take the chance when it comes along though, don't you? You've got to do it," he said.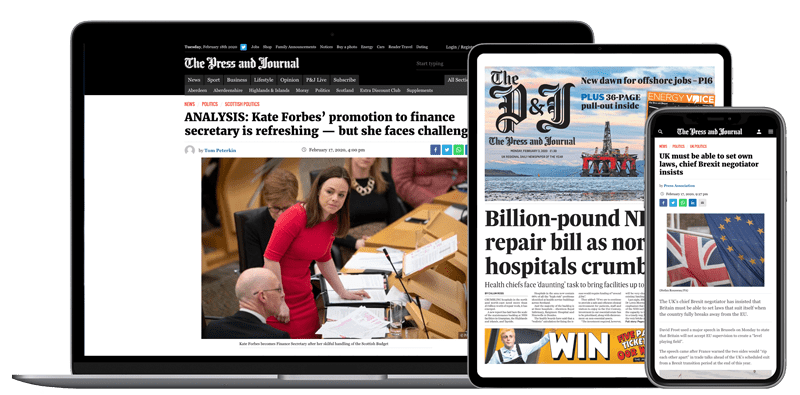 Help support quality local journalism … become a digital subscriber to The Press and Journal
For as little as £5.99 a month you can access all of our content, including Premium articles.
Subscribe