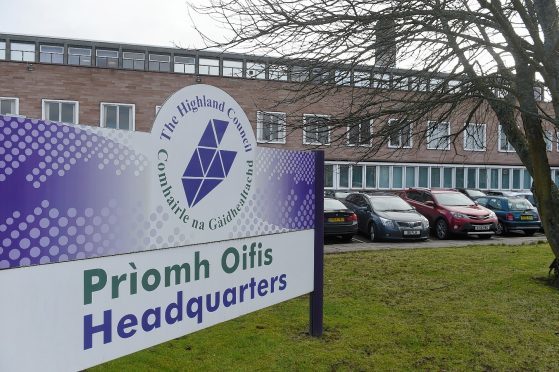 Iain Ramage
Highland Council has washed its hands of major problems faced by homeowners on private housing developments in Inverness and Nairn.
A line has been drawn under long-running issues at Wester Inshes in Inverness and Lochloy in Nairn after pressure on the council to take further action against developers.
Inverness South councillor Ken Gowans was frustrated not to get the support of colleagues to pursue further penalty against developer RF More Properties, which has previously failed to comply with planning conditions.
Similarly, his SNP colleague Liz MacDonald had tried to improve maintenance arrangements at the Lochloy development in Nairn where past developers failed to live up to expectation.
But, after years of complaints and historical action to address issues, including serious flooding at Wester Inshes, a council debate ended yesterday with the onus on residents sorting their own problems with the respective developers.
The council's corporate audit manager Donna Sutherland confirmed that, at Wester Inshes, roads had not yet been adopted by the council due to "outstanding works required".
RF More had been informed of the requirement on numerous occasions but failed to address it.
Speaking after the debate, Councillor Gowans said: "This sends the wrong message to developers. If we have no effective planning enforcement the planning process is undermined."
Liberal Democrat ward colleague Thomas Prag argued that the council has done more than it needed to.
"There is an onus on the residents themselves to do something," he said.
Heather Gardiner, chairwoman of the Wester Inshes Residents' Association, said: "It's disappointing and very frustrating."
"Years down the line, we're in a worse state now because we've got drainage problems, the roads aren't adopted and there's no end in sight. It's a mess."
A spokesman for RF More said: "Long standing flooding problems originate from the fields and woodland above the development.
"We're liaising with Scottish Water and the council to solve the problem."