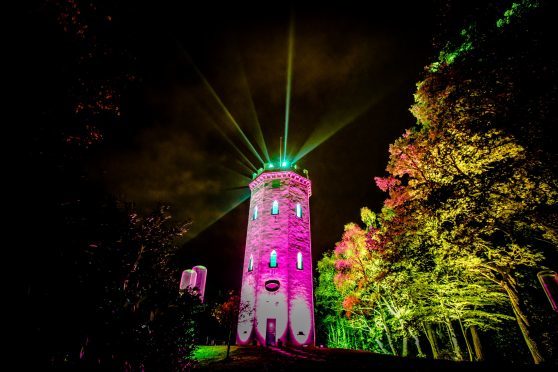 The organisers of a new event in Moray have been congratulated in the Scottish Parliament.
More than 12,000 visitors made their way to Cluny Hill in Forres to take in the spectacular sights of the inaugural Colours of Cluny event.
Trees lining the path were emblazoned in a spectrum of hues while glitter balls beamed light in all directions.
After surpassing attendance expectations, the organisers have now been congratulated by Highlands and Islands MSP David Stewart.
The £500,000 event saw 20,000 marshmallows toasted on a camp fire during the 10-date run that culminated in Nelson's Tower being illuminated at the summit of the hill.
Mr Stewart said: "Colours of Cluny brought a light and sound show of electrifying proportions that lit up the skies in the area.
"I'm always delighted to table motions which recognise the endeavours of community groups and, yet again, Forres residents come out at the top.
"The volunteers involved in this event pulled off another exciting attraction which brought 12,300 visitors to the area and brought further economic benefits to the west of Moray."