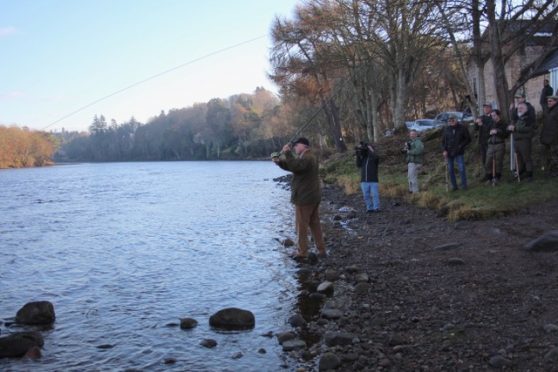 A world-beating angler has opened the 100th anniversary season of Inverness Angling Club.
Three times world Speycasting champion and record holder Scott Mackenzie marked the opening of the River Ness salmon season by making the traditional first cast of the year.
The club are hoping for a productive season, with anglers allowed to retain a limited number of salmon this summer after a relaxation of the law.
The club had come close to extinction ahead of its centenary year with fewer anglers signing up because of the strict return rules which were introduced to protect salmon numbers.
Despite fewer anglers, the club enjoyed its best ever spring last year – prompting hopes that this year could prove as productive.
The river was opened yesterday with Neil Souter, manager of Holm Mills Shopping Village, given the honour of blessing the water with a good measure of malt whisky in the hope of encouraging a favourable season.
Anglers were led to the river by Pipe Major Steve Spencer of Northern Constabulary Pipe Band.
Club president Graham Mackenzie said club members and visitors were looking forward to a successful season in which a relaxation in the law will allow anglers to retain a couple of salmon of 8lbs or under between July 1 and October 15.
He said: "Scottish Government conservation regulations imposed mandatory catch and release on the entire Ness system in 2016.
"This will continue until June 30 of this year to protect spring salmon running the Ness to the River Moriston.
"The 2016 regulations led to a significant loss of members and visitors to other rivers in the area, where fish could be taken.
"Government acceptance of pleas for a limited harvest has literally saved the club from extinction in its centenary year.
"Income from membership and visiting anglers took a severe hit but we managed to survive thanks to support from the Inverness Common Good Fund, from which we lease the Town Fishings, and the Ness District Salmon Fishery Board."
He added: "Despite fewer anglers fishing last season, we achieved our best spring for many years, with 29 verified catches, all released, up to the end of May.
"We hope that this will be exceeded this season as more returning members and visitors fish our beats."
The club's 100th anniversary year will culminate in the an international Speycasting tournament in September in memory of the technique's first world record holder Alexander Grant – known as the "Wizard of the Ness".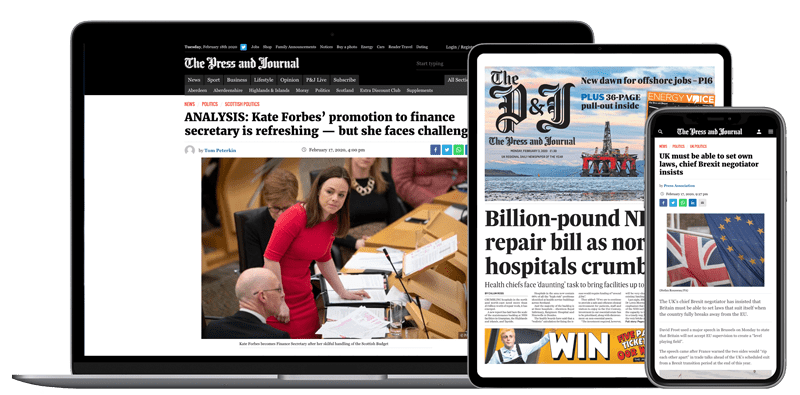 Help support quality local journalism … become a digital subscriber to The Press and Journal
For as little as £5.99 a month you can access all of our content, including Premium articles.
Subscribe