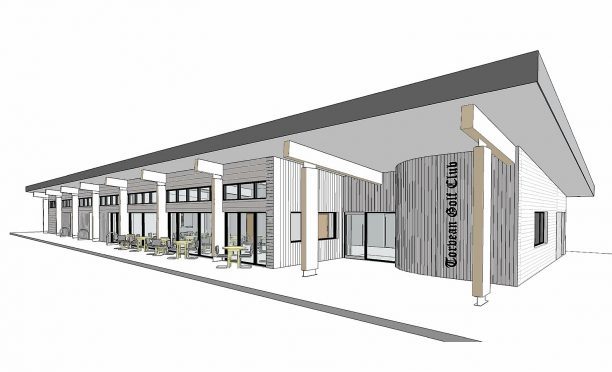 Plans for a new multimillion pound club house have been revealed for a Highland golf course.
The first glimpse of how the purpose-built facility will look at Torvean Golf Course in Inverness has emerged ahead of the start of work later this year.
A redesign of the 18-hole course is currently under way at the site in the west of the city as part of the long-awaited West Link road project.
And now Highland Council has lodged plans to progress the replacement of the club house, which is expected to be built by the end of next year, ahead of a spring opening in 2019.
The application is due to be determined within the next two months, with work expected to get under way in the autumn.
Golf Club president Hamish Spence said: "It's very, very exciting for golf in the Highlands.
"The course construction is now well under way, and it's the natural progression to start work on the club house.
"There will be a club room, changing rooms, offices, a shop, a bar and also a juniors room, which we don't have at the moment.
"The club house just now was originally a croft house with an extension put on in the 1980s. No work will start on the demolition until the new club house is built.
"There's an increase in size to allow for the juniors room, which is part funded by SportScotland. There's no dedicated room for juniors currently, so this is an improvement.
"It's a modern, prupose-built building which is something we don't have at the moment. With the course and now the clubhouse, it's certainly exciting times for Torvean Golf Club."
The new club house is part of an £8.2million project to reconfigure the layout of the course, required to make way for part of the £43.5million West Link, which will connect the A82 Inverness to Fort William road to the southern distributor road via a new River Ness bridge and canal crossing.
A Highland Council spokeswoman said: "The works to the golf course is ongoing and it is anticipated that the new course will become playable in spring 2019.
"The detailed design, undertaken in-house, and subsequent construction are programmed to ensure that the new club house and maintenance buildings will be completed to coincide with this date."