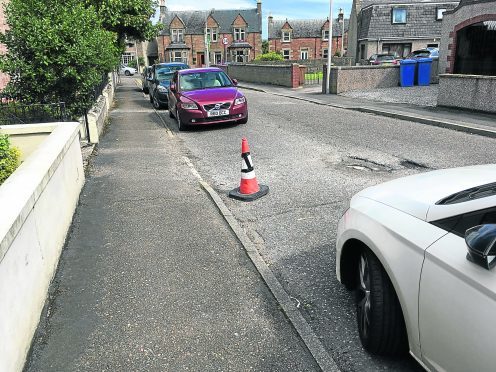 A group of Inverness residents have placed traffic cones on their street to stop others parking there, sparking a council offer of consultation to make it a permit zone.
Blocked access for ambulances and work vehicles are two of the main issues which have been flagged by homeowners on Attadale Road.
And resident Wallace Logan, 93, said his son-in-law put the cones there for these specific reasons.
Mr Logan added: "They can't park in Kenneth Street because it's either permit or charged, so they come and park here. It needs to be rectified somehow.
"Inverness is no longer a wee town. It's a city and the traffic is much, much heavier than it used to be.
"A lot of people just ignore the cones and move the cones to suit them."
Mr Logan's carer, Susan MacIvor, added: "Half of the cars parked along this street are not people that stay here."
A Highland Council spokeswoman responded: "If we find unauthorised cones on the street, our enforcement officers will remove them. There is no permit scheme on this street, but if residents wished for one, they would need to be a majority view after consultation.
"We would welcome any representations from the community on this issue."
Inverness Central ward councillor Bet McAllister said she was told by a resident in Attadale Road that an elderly neighbour regularly had to park further down the street, and struggled to carry shopping bags.
Mrs McAllister said: "I do feel for the residents, because they have lived there for a very long time.
"I think parking permits might work, but you would need proper enforcement to make sure those who don't have one are fined."
Fellow ward councillor Janet Campbell said: "I totally understand Attadale Road residents' frustrations on finding they are unable to park on their road due to it being utilised as a public parking area.
"However, I must caution against using traffic cones as this will be deemed as an illegal act unless obstructions are being caused.
"I am currently in discussion with council officials in relation to the parking provision on the west side and will visit Attadale Road residents this week."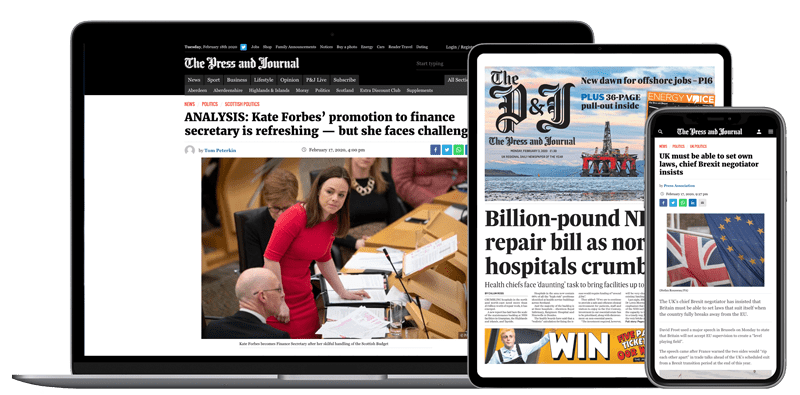 Help support quality local journalism … become a digital subscriber to The Press and Journal
For as little as £5.99 a month you can access all of our content, including Premium articles.
Subscribe