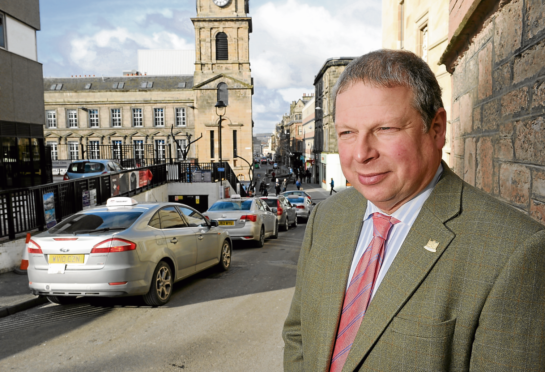 City cabbies are considering strike action amid claims "morale in the trade is at an all-time low" as they battle with Highland Council.
Inverness Taxi Alliance (ITA) chairman Andrew MacDonald wrote an open letter accusing Highland Council of "destroying the viability" of the city's taxi trade.
Chief among the grievances made public by Mr MacDonald's letter was the planned removal of the Castle Wynd rank.
But he also discussed the alleged over-licensing of private hire cabs, insufficient rank space and claims that the authority is instructing police to fine taxis.
According to Mr MacDonald, there is a feeling that "taxi drivers should take militant action in response to the perceived arrogance of the council in raising the ante".
He accused the council of "instructing the police to issue fines and penalty notices for 'obstruction' to drivers vainly trying to find a rank space".
In the latest incident drivers' anger was stoked again after losing another rank space to a bus stop outside Marks and Spencer.
Mr MacDonald wrote: "The Highland Council have allocated less than 30 spaces in Inverness to service over 400 cars."
That is made worse with "the addition of a fleet of private hire cars" as the council paid "no regard to whether these cars are required".
Yesterday city manager David Haas seemed to confirm the taxi drivers' worst fears over Castle Wynd.
Mr Haas said: "Our plans include the removal of the taxi rank from there and we don't have plans to retain it, because if we were to do so we would be mixing people and vehicles.
"We recognise their position and the fact that livelihoods depend on a good rank and that is why we have taken the steps we have to offer alternatives.
"We operate fairly as a council and we recognise that taxis play a part in the transport infrastructure of the city and we would be open to discuss matters."
Concerning alternatives for Castle Wynd, the ITA dismissed the proposals, adding: "It is difficult to imagine any suitable compromise."
The ITA looks certain to continue its campaign with a Change.org petition that has already been signed by more than 700 people to save Castle Wynd.
Meanwhile, a "street ballot" of drivers garnered 150 signatories to take some form of protest action, including strike over the proposed closure.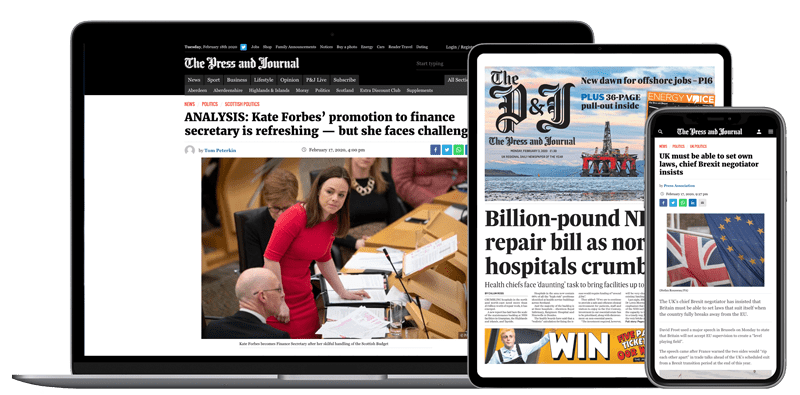 Help support quality local journalism … become a digital subscriber to The Press and Journal
For as little as £5.99 a month you can access all of our content, including Premium articles.
Subscribe