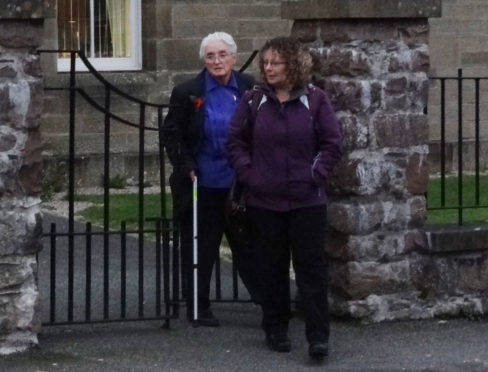 A crofter's compensation claim of up to £20,000 over damage to fences, which saw two rivals bulls engaged in a terrifying fight for territory, was described in court yesterday as being the result of "neighbours at war".
Crofter Kathleen Allen, 71, along with her husband Bernard, of Kirkibost, Great Bernera, Lewis, have raised a civil action action at Stornoway Sheriff Court against David and Janine Hargreaves, the former tenants of the neighbouring croft.
The Allens allege that "Ozzie", a Belted Galloway bull owned by Mr and Mrs Hargreaves, was responsible for causing damage to fencing and compromising the high-health status of their own pedigree Highland herd.
Earlier in proceedings, the court heard that a Highland bull on hire to the Allens, named Calum Ruadh, ended up clashing with Ozzie, leaving the Belted Galloway bleeding from being "gouged" by the horns of his larger rival.
The Allens' compensation is divided into five different aspects – damage to fences and remedial work; loss of income from the high health status of the Highland herd being comprised; loss of income from pedigree sales; legal costs; and, losses from the "distress and inconvenience" caused.
However, during the closing arguments at Stornoway Sheriff Court today, advocate Stewart Buchanan, acting for the Hargreaves, said this was not about any loss of income from a crofting business but about "neighbours at war".
He said the claims for compensation were "ill-founded" as the Scottish Land Court had already deemed that the boundary fence between the neighbours was the responsibility of the Allens.
Furthermore, he argued, there was no detailed evidence over loss of income presented and, he stated, the Allens had themselves failed to comply with the regulations of the Premier Cattle Health Scheme, meaning any "invading" cattle could not be held responsible for that status being compromised.
Advocate Neil MacDougall, for the pursuers, argued that there was a precedent in law that stated it was the keeper's responsibility to ensure all reasonable measures were undertaken to prevent a bull from causing damage. The Hargreaves had not done so, he said.
Sheriff David Sutherland is expected to take several weeks to come to a conclusion.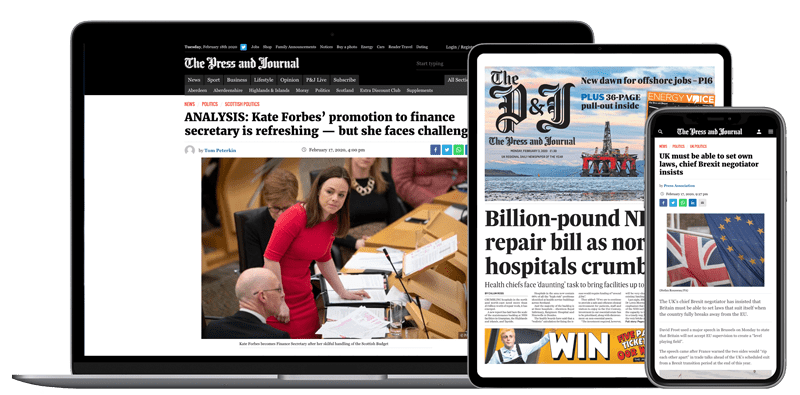 Help support quality local journalism … become a digital subscriber to The Press and Journal
For as little as £5.99 a month you can access all of our content, including Premium articles.
Subscribe