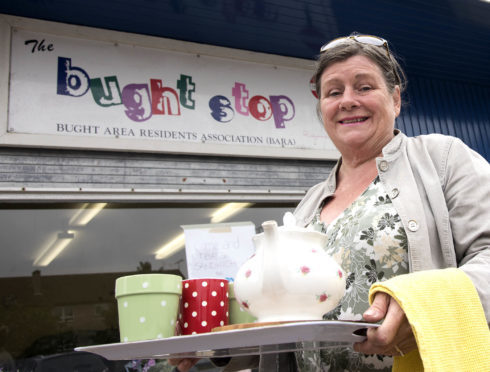 An Inverness woman is launching a scheme aimed at feeding hungry schoolchildren during the school holidays – starting with a basic cheese sandwich.
Kate MacLean read with horror about people in other parts of the country going without, to the detriment of their own health, to make sure their children had something to eat.
The problem of how to provide lunches for children can raise its head in the school holidays, when free lunches come to an end.
Mrs MacLean's event will take place today from 1pm at the Bught Stop on Torvean Avenue and is open to everyone from the Inverness area.
Cheese sandwiches will be the main food on offer; with older volunteers aiding young people to learn the relevant skills to make an easy and nutritious meal.
Mrs MacLean said: "We have the facility at the Bught which is council owned and we have been looking at ways in which to use it to the benefit of the community.
"The idea came about when I read of a story of folk attending a government work club who were turning up not looking very well or stable. It transpired parents were not feeding themselves so they could save money so their kids could eat, which I think is just appalling in this day and age in our rich country.
"We have been trying for a community café with the support of various groups but for one reason or another it hasn't taken off, so we have a little bit of money left over from that.
"Tuesday is really a trial to see if anyone will come. We have the capacity to continue this every day for a few weeks but we will reassess after Tuesday is over."
Kind hearted locals have taken to the idea, with some even offering to donate towards the purchasing of the necessary foods.
Mrs MacLean added: "We have had great support. The local Ballifeary Community Council have offered money and Dean from the shop next door has been very supportive.
"People are often not very proud that they can't feed their kids and it's understandable that they may need support."
Local councillor Alex Graham said: "I think it's an excellent idea and it's very admirable of Kate for organising this.
"It's something to be encouraged provided the need for it is there. If it is filling a local requirement, as poverty can be more concentrated in some areas rather than others, then certainly we will be encouraging this.
"If you can have something to eat and meet at the same time then I think that is twice as good."