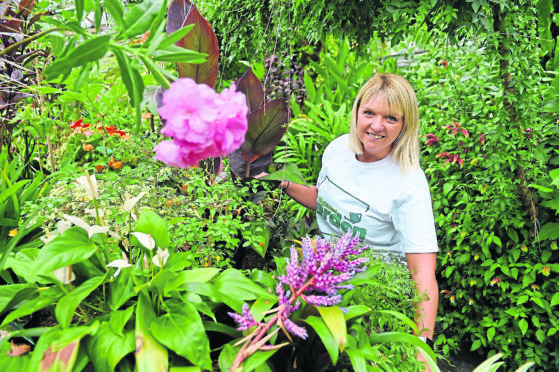 The Highlands first-ever garden festival is being staged next weekend at the stunning Inverness Botanic Gardens as it celebrates its silver anniversary.
As the attraction enjoys its milestone 25th year, it will step into the history books by hosting the first Highland Garden Fest on Sunday July 22.
Gardening enthusiasts are being invited along to the event at Inverness Botanic Gardens, which first opened its doors in 1993 to provide an oasis of calm and beauty on the outskirts of the bustling city.
The festival will celebrate everything from nurturing flowers to growing fruit and vegetables, landscaping and attracting wildlife to your garden.
Ewan Mackintosh, manager of the gardens' Nursery and GROW Project, said he was "delighted" to be hosting the first Highland Garden Festival.
He added: "The festival will allow us to showcase our magnificent gardens. This is a beautiful oasis in the heart of the Highlands with tropical house, cactus house, landscaped gardens, fish pond, plant sales area and café.
"The Festival will also give us a great opportunity to tell visitors about some of the other work we do here, like the GROW project. The GROW project is a group of gardeners with special needs who have transformed an area of wasteland at the back of the gardens into a truly special place."
During the free event – taking place between 11am and 4pm – visitors will be able to take part in a 'walk about' of the picturesque gardens to enjoy all the varieties of plants, as well as receive advice on how to plant aquatic plants in baskets and set up a wildlife pond within the landscape of your own garden.
The concept transpired from Planit Scotland, which realised there was a missed opportunity in collectively joining people with the same interests together.
Cecilia Grigor, Planit Scotland director, said she hopes this event will become the first of many in the future, adding: "With summer holidays approaching, parents like me are looking for fun things to do that are a bit different.
"What better place to spend the day than in the colourful botanic gardens with lots of activities taking place. We hope to make this an annual event."
The event is being sponsored by landscape design company WoodBlocX.