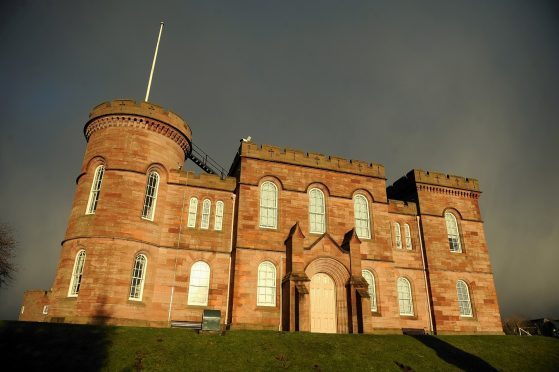 An Inverness man who took a tomahawk to a confrontation involving his uncle was jailed for four months yesterday.
Inverness Sheriff Court was told that on-line threats had been made against Ronald Thomson who left his house in Muir of Ord with his 35-year-old nephew Michael Thomson, of Anderson Street, on August 7 last year.
The pair then met 31 year old John Jessop and 36 year old Rachel Thomson of Mackintosh Road, Inverness, in Black Isle Road who had previously been involved in an assault with another Muir of Ord man, Wallace MacLean.
They had asked Mr MacLean the whereabouts of Ronald Thomson's house. Jessop then got involved in a struggle with Mr Maclean, before Rachel Thomson punched and kicked him.
Fiscal depute Robert Weir told Sheriff Gordon Fleetwood that both Thomsons then met Jessop and Rachel Thomson:
He added: "Ronald Thomson and Jessop traded blows with Jessop initially defending himself when he was punched to his head."
Michael Thomson's lawyer Willie Young told the court that his client was not involved in the fight.
He said Thomson had been given the ornamental tomahawk by his uncle but had got rid of it before any physical altercation.
Jessop admitted assaulting Ronald Thomson, Rachel Thomson admitted assaulting Mr MacLean and Michael Thomson pleaded guilty to possessing the tomahawk axe.
Michael Thomson was jailed and sentence was deferred until September 18 for background reports on Jessop and Rachel Thomson.