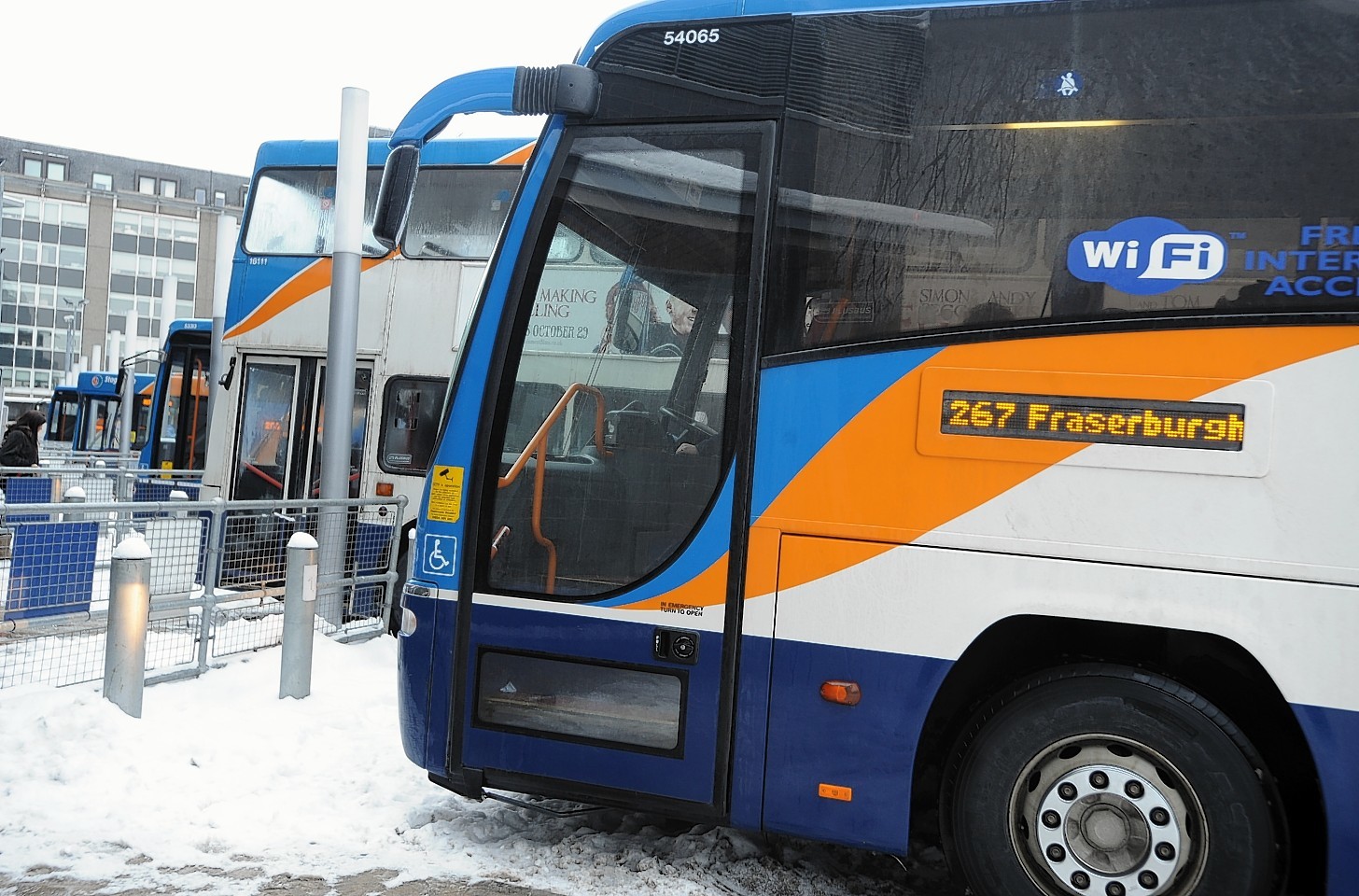 Preparations are in place for the transfer of some school transport routes from Stagecoach to D&E Coaches.
Around 30 new drivers have been hired by Stagecoach to help fulfil their new Highland Council contracts, and 15 D&E drivers will also work on the routes.
Stagecoach has also purchased a number of vehicles from D&E.
Highland Council has written to parents and carers of school transport pupils to inform them of the changes, due to start on Monday.
Timetables have been supplied for the routes affected.
Stagecoach says it intends to keep the same drivers and vehicles on school routes, where possible, to ensure a smooth transition.
Barring a few minor changes, the company is running to the existing D&E timetables in most cases.
These were supplied to schools for issue to pupils before the end of term.
Bus passes issued for affected D&E services will be accepted by Stagecoach.
Inverness South councillor Ken Gowans said he expected the transition to go smoothly.
Mr Gowans has previously liaised with Stagecoach over transport issues Culloden and Millburn pupils were facing and said the company responded quickly to the problems.
Mr Gowans said: "As far as I can tell there are no timetabling issues at this stage.
"We won't get any feedback about the new services unless anything goes wrong down the line.
"If there are issues I'm sure Stagecoach will respond quickly."
Pupils wishing to apply for a bus pass can do so online via the council's website.
Meanwhile, Culbokie villagers have received details of their much-anticipated new commuter service into Inverness.
The community requested the service after Stagecoach took over the local contracts.
Up until now Culbokie commuters had to walk along the A9 to connect with a bus into town, and even then found themselves unable to get to work on time.
Now residents will be able to get the 22A  from Culbokie at 7.50am and the 22B home  from Inverness at 5.35pm.
Bruce Morrison of Culbokie & Ferintosh community council said the community recognised the service was in response to the wishes of Culbokie residents and not primarily as a commercially sustainable service.
He said: "We want to work with Stagecoach over the coming years to build the usage of this route and its viability."