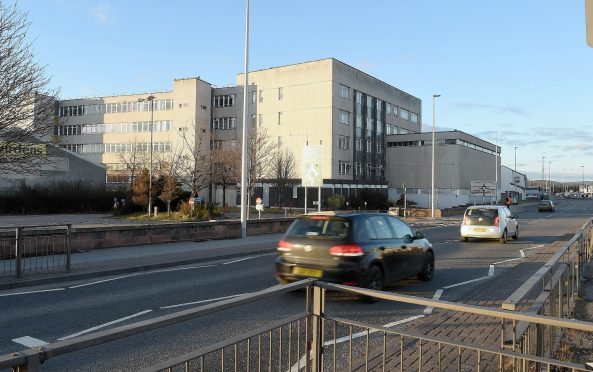 The demolition of a familiar Inverness landmark will begin on Monday.
The former Inverness College in the Longman area will be cleared by Bonnybridge-based Central Demolition in an operation expected to last until mid-July.
The college closed in 2015 , moving to its current site at Inverness Campus at Beechwood.
The original building is around 60 years old, and has seen generations of Invernessians and Highlanders through its portals as students or staff.
Local councillor Bet McAllister said: "It's sad in a way to see it go. I worked there with special needs students for more than ten years and it was a joy, I thoroughly enjoyed it.
"Most people in the trades went there in its early days as a technical college, so there are hundreds of people with connections to the place.
"However, it will leave a fabulous site for development.
"Personally I would like to see Highland Council move in there, bringing all its staff under one roof and freeing up the Town House for more events. The current HQ could be flattened and used for housing."
The site is zoned by Highland Council for a mixed-use development, which could include retail, business, industrial, community or leisure use.
Part of the land has already been sold to the Scottish Courts and Tribunals Services for Scotland's first purpose-built Justice Centre, due to be completed in late 2019.
The 4.5 acre site will be jointly marketed by Montagu Evans and Rennie & Mackay Property Consultants Ltd.
Inverness College UHI Principal Professor Chris O'Neil said: "We are delighted to be able to announce the successful bidder and a start date for demolition of the former campus building in Longman and welcome this important city centre site being cleared for new, and potentially exciting developments."
Inverness College UHI is working closely with the Scottish Futures Trust on sale of the remainder of the Longman site, the proceeds of which will be returned to the Scottish Funding Council.